Today a Queensland Brain Institute researcher is one of 20 Australians welcomed as new Fellows of the Australian Academy of Science.
Professor Justin Marshall is among the new Fellows announced nationally, and joins 40 other UQ academics who have been admitted to the Academy as a Fellow since the organisation's foundation in 1988.
The prestigious fellowships recognise leading and innovative research, with Fellows elected by existing members of the Academy.
Professor Marshall said he is honoured and excited to be named a Fellow of the Australian Academy of Science.
"There are many folks in the Academy I respect and admire, it's an honour to join their ranks," he said.
A vision of life under the ocean
Professor Marshall is a leading marine biologist and neuroscientist who specialises in visual ecology.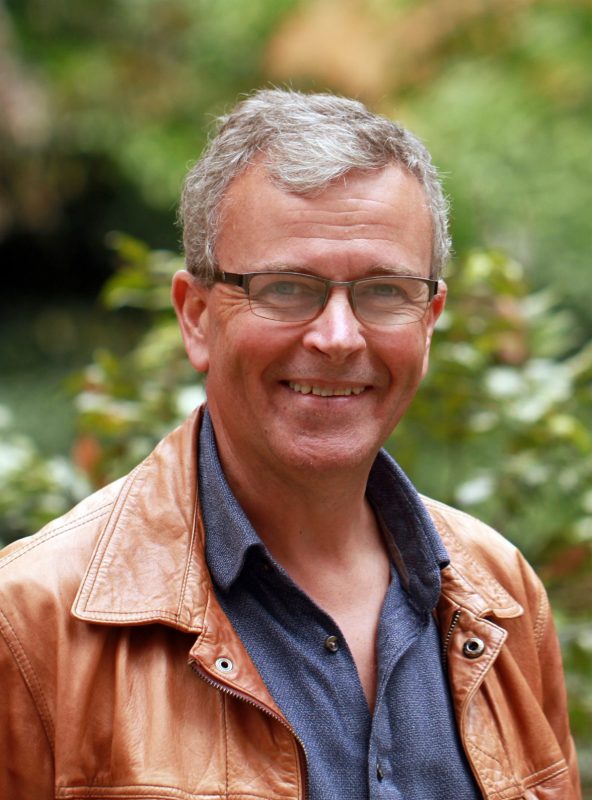 "I work mainly on animal eyeballs and how visual systems have evolved in response to nature's needs and the physical limitations of light."
"Much of my work focuses (pun intended) on life under the ocean, often in and around The Great Barrier Reef," he explained.
He is fascinated by the remarkable animals that live there and how they use vision to make sense of their unique environment.
"Why do some shrimps see four times (x4!) the amount of colour humans do? Why are reef fish so colourful? How can octopus squid and cuttlefish camouflage so well when they are completely colour blind?"
"In fact these animals — the cephalopods — use a form of light, called polarisation, that we don't see, so do shrimps; what are they saying to each other in this invisible (to us) language of light?"
Not too late to save reefs
His research into these and other questions has advanced our understanding of how marine animals take in and process visual information, and has provided new insight into the evolution of visual systems in all animals, including humans.
Professor Marshall said there is another pressing question that greatly concerns him.
"Why is the Great Barrier Reef, and other reefs worldwide, changing colour?"
The Great Barrier Reef is one of the most fascinating and beautiful parts of the Earth, and it's fading away, he said.
"We are killing it, the coral reef, through climate change and other selfish acts."
"Can we fix it? Yes, we can through Citizen Science and the CoralWatch group that I started 17 years ago."
Through these initiatives Professor Marshall has enlisted the help of close to 8,000 volunteers in 135 countries to study the effects of climate change on the reef and to raise public awareness of the need to rapidly reduce greenhouse gas emissions.
He is a passionate science communicator and said that the welcome honour of becoming a Fellow of the Australian Academy of Science will also enable him to further amplify this work.
"I'm excited by the opportunity to help and serve where useful and to use the might and momentum of the Academy to effect the changes needed (in planetary stewardship) more rapidly."