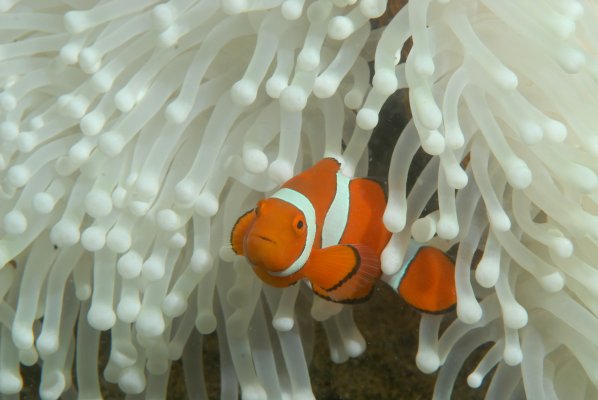 The Queensland Brain Institute's citizen science project CoralWatch has received a $150,000 boost from the Queensland government. 
CoralWatch involves members of the public from across the globe helping scientists monitor the health of the Great Barrier Reef and reporting episodes of coral bleaching.
CoralWatch Director Professor Justin Marshall said the funding meant CoralWatch could continue its work through 2017.
"It will enable us to engage Australian citizens up and down the coast of Queensland from schools, tourism groups and farms, for instance, in a community effort to take back, protect and learn about our reef," Professor Marshall said.
"We also hope to produce an education package for primary schools as the Great Barrier Reef belongs more to our children than it does to us. This funding will help us present them with a reef in better condition to wonder at, show the rest of the world and pass on to their children too."
CoralWatch monitors bleaching events
Great Barrier Reef Minister Dr Steven Miles and Professor Marshall went to reefs near Cairns on Saturday to inspect the extent of coral bleaching at the popular tourist destination of Vlasoff Kay.
"CoralWatch has been doing great work in promoting healthy reefs through education, research and monitoring of coral bleaching around the world, and most especially here at home in Queensland," Dr Miles said.
"The future of the Great Barrier Reef depends on all of us playing our part, from governments through to scientists, landholders and ordinary Australians who care about this incredible natural wonder.
"Today, I've seen that most of the reef in this part of Queensland's waters is as vibrant and beautiful as ever, as the millions of tourists who visit us each year will attest.
"But I've also seen the disturbing effects of the current coral bleaching event in some parts of the offshore reef, not far from one of the most popular destinations for visitors to Queensland.
Dr Miles said CoralWatch, a non-profit organisation based at the University of Queensland, had a proven track record over the past decade in engaging everyday people in the important work of monitoring the reef.
"CoralWatch has developed an easy to use Coral Health Chart and even a mobile phone app to make monitoring and reporting the health of the reef something that anyone – scientists, schoolchildren, tourists and even politicians – can do," Dr Miles said.
To learn more about CoralWatch visit www.coralwatch.org
Media: QBI Communications, communications@qbi.uq.edu.au.