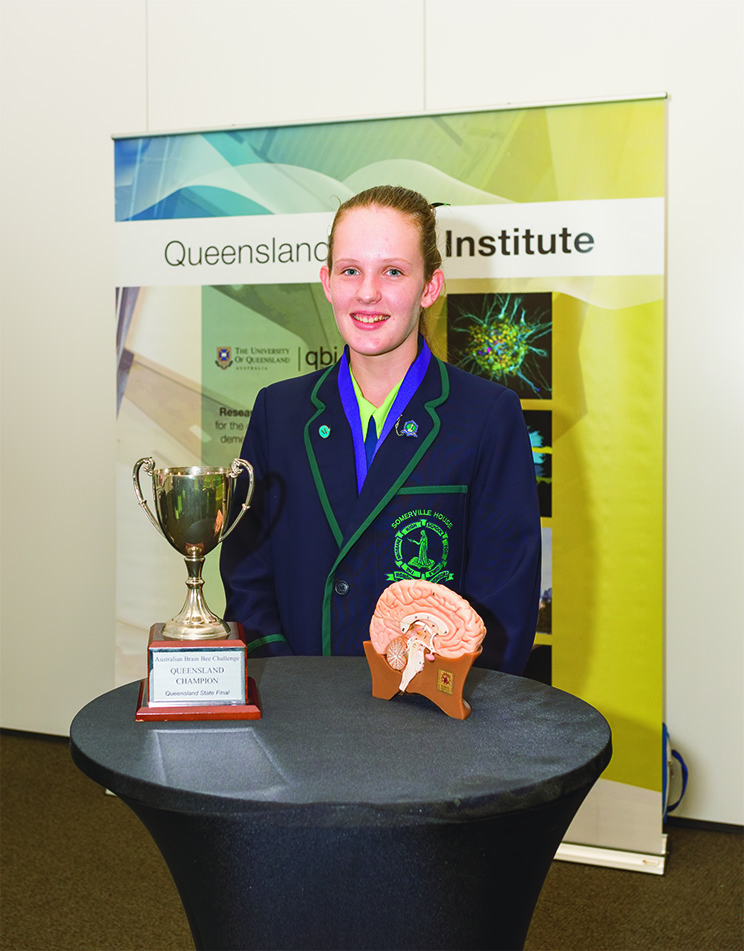 Tomorrow's neuroscientist is today's brain bee champion and this week Australia's state and territory Australian Brain Bee Challenge (ABBC) finalists have gathered in Sydney to determine who will represent Down Under at the International Brain Bee (IBB). 
Having survived an online quiz and the regional finals held in their respective states and territories, the eight finalists are now facing each other to find out who will represent Australia at the IBB, which is being held in Copenhagen, Denmark, next year.
Representing the Sunshine State is Brisbane-based Somerville House student Abigail Green, 15, who won the Queensland final in July this year, which was held at The University of Queensland's Queensland Brain Institute (QBI).
More than 1500 students competed in the regional round of the competition, and Abigail took out the top honour ahead of 140 other state finalists from 47 schools.
Today's Brain Bee contestants, tomorrow's neuroscientists
The Australian chapter of the ABBC was established by QBI's Professor Linda Richards in 2006 for high-school students across the nation interested in neuroscience. 
Brain Bee Queensland co-ordinator Associate Professor Bruno van Swinderen said the state final brought together some of Australia's brightest young minds.
"These are exactly the type of people we'll be relying on to become the next generation of scientists and neuroscientists and we wish Abigail the very best of luck in Sydney."
In the national finals, students are competing in four challenges in the next two days including an anatomy challenge, a written test, a patient diagnosis challenge, and a live Q&A challenge.
MEDIA: Bernadette Condren, b.condren@uq.edu.au, +61 7 3346 6353.