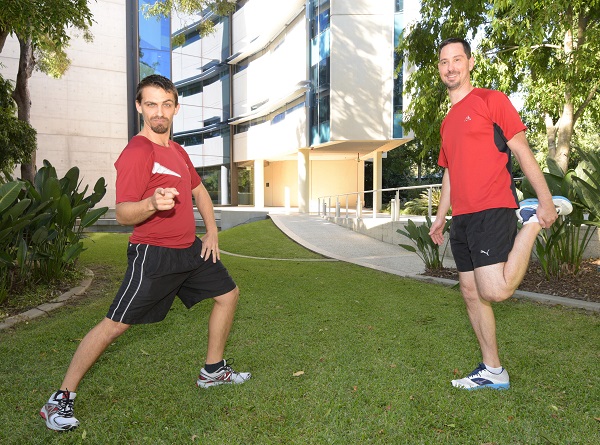 Team QBI will be racing for research on Sunday 14 June at The Brisbane Times City2South presented by Westpac.
A team comprised of researchers and enthusiastic supporters of the Queensland Brain Institute's research will be taking on the 14km and 5km courses to raise much needed funds for research.
Although the 14km course takes in part of QBI's home at The University of Queensland, QBI's Director for Advancement and Communications Mikaeli Costello said there will be no time for competitors to dawdle or sightsee.
"There's an urgent need to raise money for neuroscience," Ms Costello said.
"The clock is ticking for so many people in society with neurological diseases, and we're hitting the pavement to eradicate these illnesses," she said.
"QBI is researching a number of pressing areas such as dementia, brain cancer, motor neuron disease, schizophrenia, and many more.
"The money raised by our team and enthusiastic supporters goes directly to neuroscience research in Queensland."
Participants use Everyday Hero fundraising platform to fundraise among their personal networks and beyond.
People interested in joining Team QBI and supporting its priority research can sign up at www.qbi.uq.edu.au/city2south and enter the City2South at www.city2south.com.au/enter.
Media: QBI Communications, communications@qbi.uq.edu.au.