Medtronic OCD trial
Healthcare innovator Medtronic is helping power discoveries in deep brain stimulation (DBS) research through the Asia-Pacific Centre for Neuromodulation (APCN) at the Queensland Brain Institute (QBI) and in collaboration with St Andrew's War Memorial Hospital.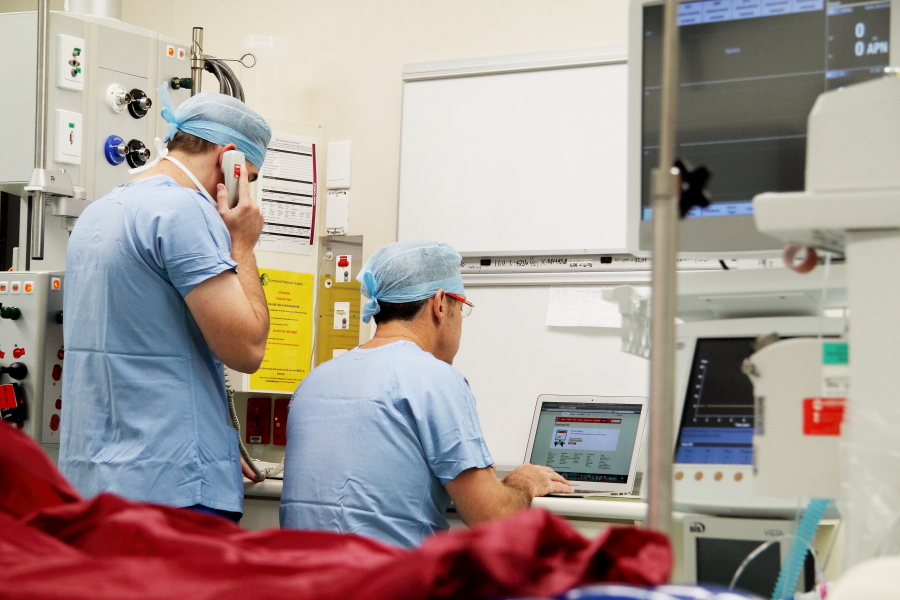 The APCN – a world leader in the integration of research, education and clinical care – aims to secure better outcomes for people living with neurological disorders such as movement disorders and mental illnesses such as obsessive compulsive disorder (OCD).
In 2021, Medtronic funded an Australian-first clinical trial, conducted by QBI researcher Dr Philip Mosley, QBI Director, Professor Pankaj Sah, and APCN leaders Professor Peter Silburn and Associate Professor Terry Coyne, into the benefits of DBS treatment for people living with OCD.
The trial, conducted with nine participants, yielded excellent results, showing that DBS can help people with severe OCD who had not responded to other treatments.
The results garnered huge interest in the community, and people continue to contact the team about the treatment being made more readily available. For this to happen, approval from the Therapeutic Goods Administration is required.
Medtronic continues to support the APCN team, which treats over 70 people with different movement disorders every year and keeps on searching for neurological breakthroughs that drastically improve people's lives.
NuNerve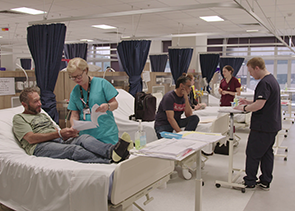 NuNerve, a start-up company established through UniQuest to commercialise discoveries made at QBI, is developing a patented new drug to treat Motor Neurone Disease (MND).
QBI researchers, Emeritus Professors Perry Bartlett AO and Andrew Boyd, discovered that the neuronal receptor, EphA4, is a key molecule involved in determining the function and survival of motor neurones in the brain and spinal cord and with Dr Michael Gerometta and Dr Jing Zhao have developed a novel drug that targets the activation of EphA4.
This drug has been licensed to NuNerve for the treatment of MND and other neurological diseases and with the support of grants from FightMND, a Phase 1b human clinical trial was started in late 2021 in which MND patients will be treated for up to six months. The trial will determine the new drug's safety and look for potential benefits in the treated patients.

If successful, NuNerve will seek further financial support to undertake Phase II/III trials to fulfill QBI's goal to develop a new drug that prevents or significantly slows the progression of MND.
University of Zurich /UQ Neuroscience Strategic Partnership
In 2021 the University of Zurich (UZH) and QBI joined forces with the long-term goal of establishing productive research collaborations leading to more substantial funding applications. These partnerships give QBI access to world-class researchers and the ability to leverage multi-disciplinary approaches to complex neurological problems. The cluster holds Zoom workshops every six weeks where speakers from both universities present their work. Three successful applications for the first round of funding from UQ's Global Strategy and Partnerships Seed Funding Scheme were announced in December 2021.