The Australian Brain Bee Challenge
The Australian Brain Bee Challenge (ABBC) is a test of knowledge about the brain and its functions for high school students across the country. It's Australia's only neuroscience competition and was started to help young people learn more about the brain, the impact of neurological and mental illnesses, neuroscience research, and help build career pathways. 
The Queensland Brain Institute (QBI) annually hosts the Queensland State Finals with students from as far away as the Northern Territory travelling to the Institute to test their knowledge on important facts concerning intelligence, memory, emotions, sensations, movement, stress, ageing, sleep, Alzheimer's disease and stroke.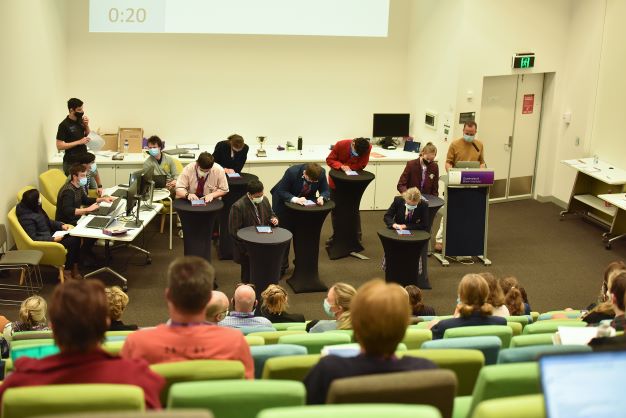 The students also have the chance to experience a day in the life of  neuroscientists by touring our labs, meeting our researchers and attending educational sessions about some of the research conducted at QBI. 
2021 Queensland State Final champion Caitlin Wadley said competing at the Australian Brain Bee Challenge was a giant step in beginning a career in neuroscience.  
"I spent a lot of time preparing for the Brain Bee because it is a field I am very interested in," Caitlin said. 
"The facilities were incredible and the few research projects we heard about seemed really intriguing. 
"We had a chance to look in the labs and I knew that's somewhere I want to be sometime in the future. 
"It also opens up more exciting opportunities for the future." 
Caitlin's win gave her a unique insight into our research – offered a week-long internship – while booking a spot in the National Finals, in which Caitlin finished third. 
Caitlin said her week of working with our researchers, conducting experiments and analysing results, was an experience of a lifetime. 
"The QBI researchers were so welcoming and open to sharing their research, it's great to see scientists asking the big questions and planning experiments, unlike in school where we learn about research that is already complete," she said. 
"Every night when I saw my Mum, I had so much to tell her, she had to tell me to slow down!"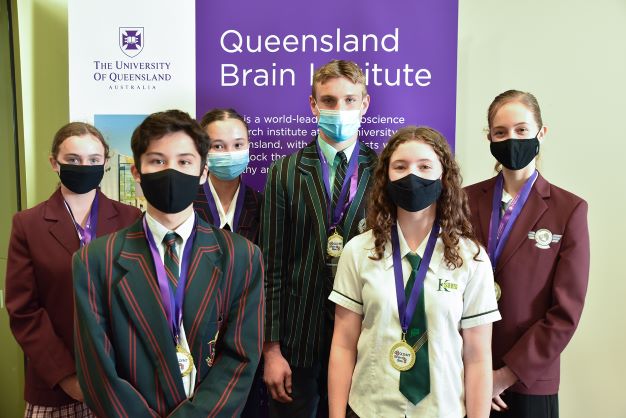 Community roadshows 
Throughout 2021, the team at QBI's Asia Pacific Centre for Neuromodulation have been working hard to secure better outcomes for deep brain stimulation (DBS) patients and expand the applications of DBS to treat new conditions.
With the aim of bringing this life-changing technology to more Australians living with anxiety and movement disorders, the team held a network of community roadshows in north Queensland. Information sessions were made available to patients and carers living with Parkinson's disease, dystonia, essential tremor and Tourette's syndrome.
Speakers included QBI Director Professor Pankaj Sah, clinical neurologist Professor Peter Silburn, neurosurgeon Associate Professor Terry Coyne and physiotherapist Sasha Job.