For Alzheimer's Australia CEO Maree McCabe, supporting people living with dementia is both a passion and a job that she is very privileged to do.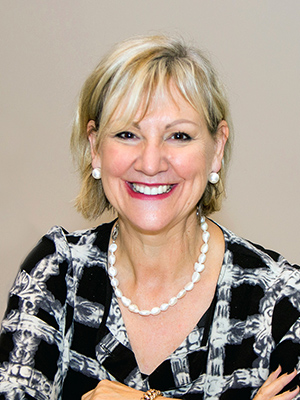 When you lead one of Australia's largest advocacy organisations, it pays to be passionate about the people you're supporting. When Maree McCabe, CEO of Alzheimer's Australia, talks about the work her organisation does, it's with an inspiring and infectious energy. 
"Our role is to empower and enable people who live with dementia, as well as their families and carers, and advocate on their behalf," she says. In addition to the National Dementia Helpline, Alzheimer's Australia runs counselling services and educational programs, and provides training to the aged care and healthcare sectors. 
Some of the training for healthcare professionals includes video-game technology. "We actually simulate for them the experience of what it's like to have dementia," says Maree. The rationale, she explains, is that the experience would change their attitudes and behaviour, and "improve the outcomes in terms of quality of life and quality of care for people living with dementia." She adds, "that's exactly what's happening." 
Of the organisation's many outreach activities, their social programs are among the most popular. "It means that people living with dementia, and their carers, can attend social outings in an environment that really nurtures them," she says. "They make really great friendships and support each other through their experience." 
Maree also emphasises the carer-focused services that Alzheimer's Australia provides. "Supporting carers is essential for them to support their loved one who's living with dementia." In turn, early entry into residential care is predictable if that support is not provided, she says, which may not be the desired outcome for loved ones. 
Another key program is the Dementia-Friendly Communities project. "It's all about ensuring that communities are aware of the impact of dementia, how to support people living with dementia, how to educate staff, and how to keep people engaged in the community for as long as possible," she says. "The more engaged people are, the longer they stay well." 
Despite all this, Maree sees Alzheimer's Australia's work as far from done. "There's so much more we need to do in terms of awareness and educating the community," she says. "Some people are still fearful of dementia."
"The day people get the diagnosis, they're no different than they were the day before. There's a lot of living for people to do and we want them to have the best quality of life they could possibly have, and remain socially connected and engaged to the people who are important to them and the activities they love."  
The future of dementia concerns her: "It's a public health issue." Without a medical breakthrough, she says, in three decades' time "there won't be a person in Australia who isn't impacted by dementia in some way. They will have a family member, a loved one, or themselves impacted by dementia. That's the reality.  We need a funded Dementia Action Plan to ensure that we do the very best we can for everyone impacted by dementia."

Dementia helpline: 1800 100 500