An open letter from our Director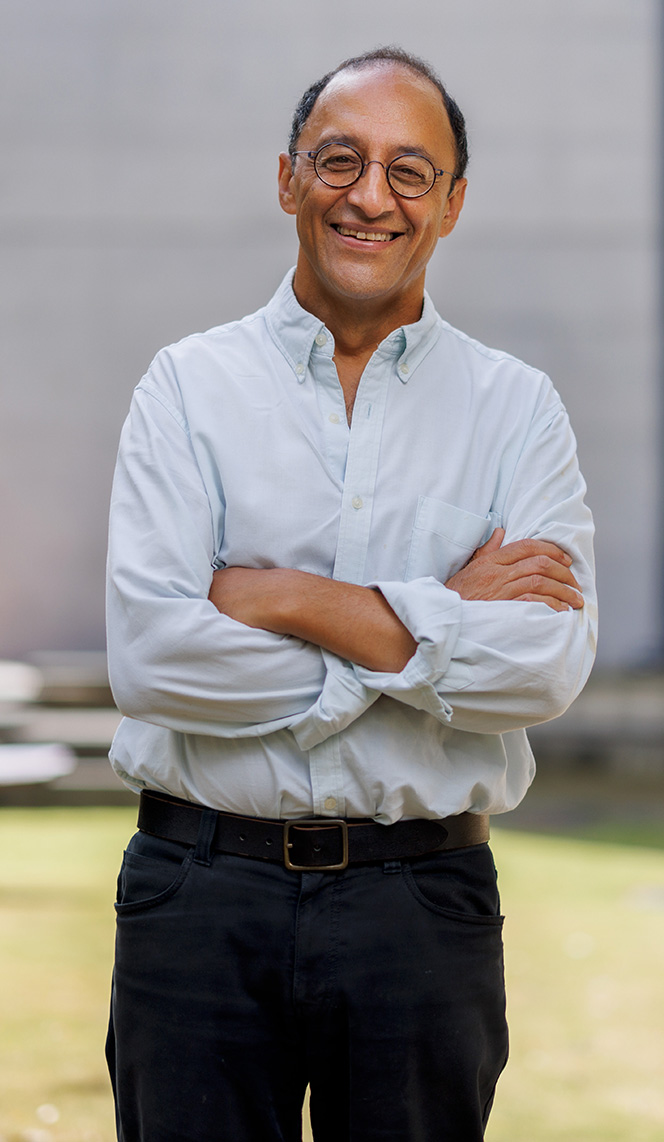 20 years ahead — discovering what makes us human
Can you recall what you were doing 20 years ago? For some people, this is difficult (or impossible for younger readers). For a handful of us at UQ's Queensland Brain Institute (QBI), we remember 2003 very distinctly.  
  
2003 was an exciting and optimistic time for Australian neuroscience. It was the year that philanthropist Chuck Feeney, the State Government and The University of Queensland joined forces to create something great – the Queensland Brain Institute (QBI) – under Founding Director Professor Perry Bartlett.  
 
QBI was to be a collaborative environment for discovery research where findings about the fundamental mechanisms of the brain would underpin new ways to prevent, manage and treat brain diseases, injuries and disorders and advance the science of learning at any age. 
As QBI's current Director, I thank these pioneers for their vision and unwavering determination. Without them, we would not be here 20 years later, pursuing research vital to the world's understanding of our most complex organ and the one that makes us human – the brain! 
Our determined team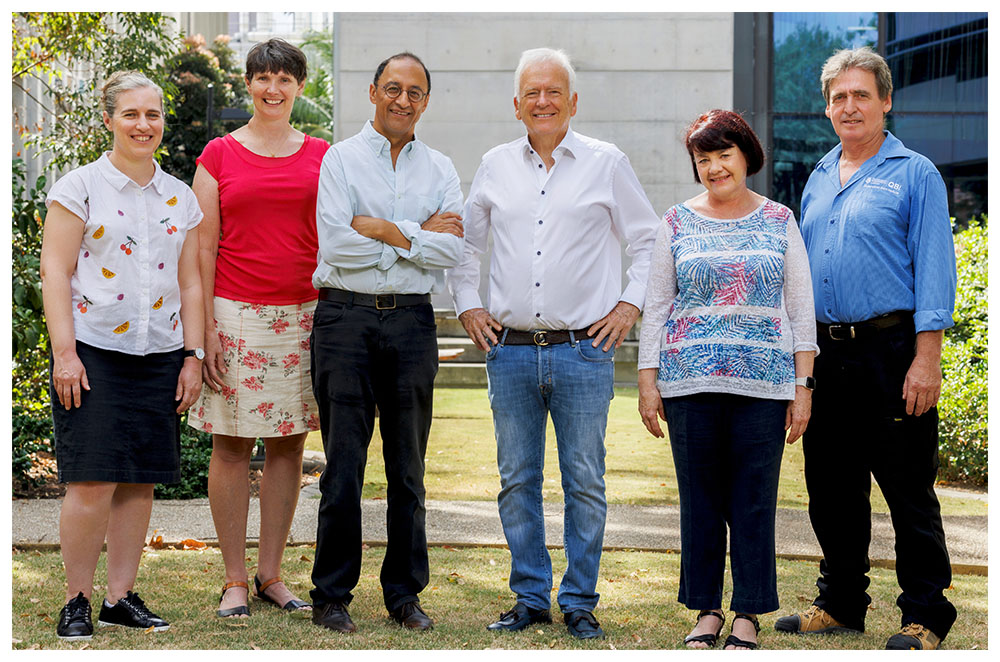 I would like to thank our original team. These individuals took up every challenge with gusto, knowing they were forging a way forward for discovery research in Queensland. I would like to particularly acknowledge the following people who have been on this journey with us from the beginning and remain with us today: 
QBI Founding Director Emeritus Professor Perry Bartlett 
QBI Deputy Director of Research Professor Helen Cooper 
Professor Elizabeth Coulson 
Scientific Services Manager Clare Seaman
Manager of Infrastructure and Projects, David Wheeldon
QBI has consistently brought outstanding scientists from around Australia and the world to Queensland and continues to attract remarkable researchers, like our newest group leader – Dr Nathalie Dehorter. The Institute is truly cosmopolitan, with researchers from all over the world now calling QBI their home, each dedicated to neuroscience that improves lives. Along with their expertise and experience, they have an international network of colleagues and collaborators. 
Many research achievements 
Over the past 20 years, QBI has made many extraordinary contributions to neuroscience. Research is a long game, but more recently, we have seen many years of hard work begin to be translated into potential therapies for neurological diseases and conditions, such as Alzheimer's disease, Parkinson's and obsessive-compulsive disorder, to name a few. 
Deepest gratitude 
To our supporters, we owe the deepest gratitude and debt. QBI has stood the test of time, with our researchers continuing to produce high-quality research, thanks to the financial support of governments, UQ and many generous donors. Some of our donors have supported QBI since its earliest days, including:
The Maclean Family (the first donors to QBI), particularly Ross Maclean, who established the Ross Maclean Fellowship before he lost his fight to MND
The Clem Jones Foundation, which supported the establishment of the Clem Jones Centre for Ageing Dementia Research 
The Helpful Foundation, whose gift to dementia research in 2009 established a long-term partnership with QBI
Bob and Pam MacDonnell, whose support began in 2004 
There are many others who have helped progress QBI to what it is today. 
Twenty years on, we understand so much more about the brain but acknowledge there is still much to discover about its underlying mechanisms, potential for plasticity, and afflictions. The next 20 years will bring unimaginable advances as our researchers build on past scientific discoveries and seize opportunities to accelerate research using ever-emerging advanced technologies. 
Here at QBI, we will forever champion discovery research and its translation, remaining committed to our original vision. We know there are many accomplishments to come, and we hope you will be part of our next decades of discovery. 
Thank you. 
Pankaj Sah