Omero is an Open Microscopy Environment client-server environment for imaging data storage, visualisation and analysis. It provides desktop clients that allow you to access your microscopy data anytime, anywhere. A (Python) scripting service provides a means for server-side data analysis and plugins are available allowing data to be downloaded, analysed and uploaded using both ImageJ and Matlab.
Visit https://www.openmicroscopy.org/omero/downloads/​ and download the latest Omero Cloud Client for your operating system.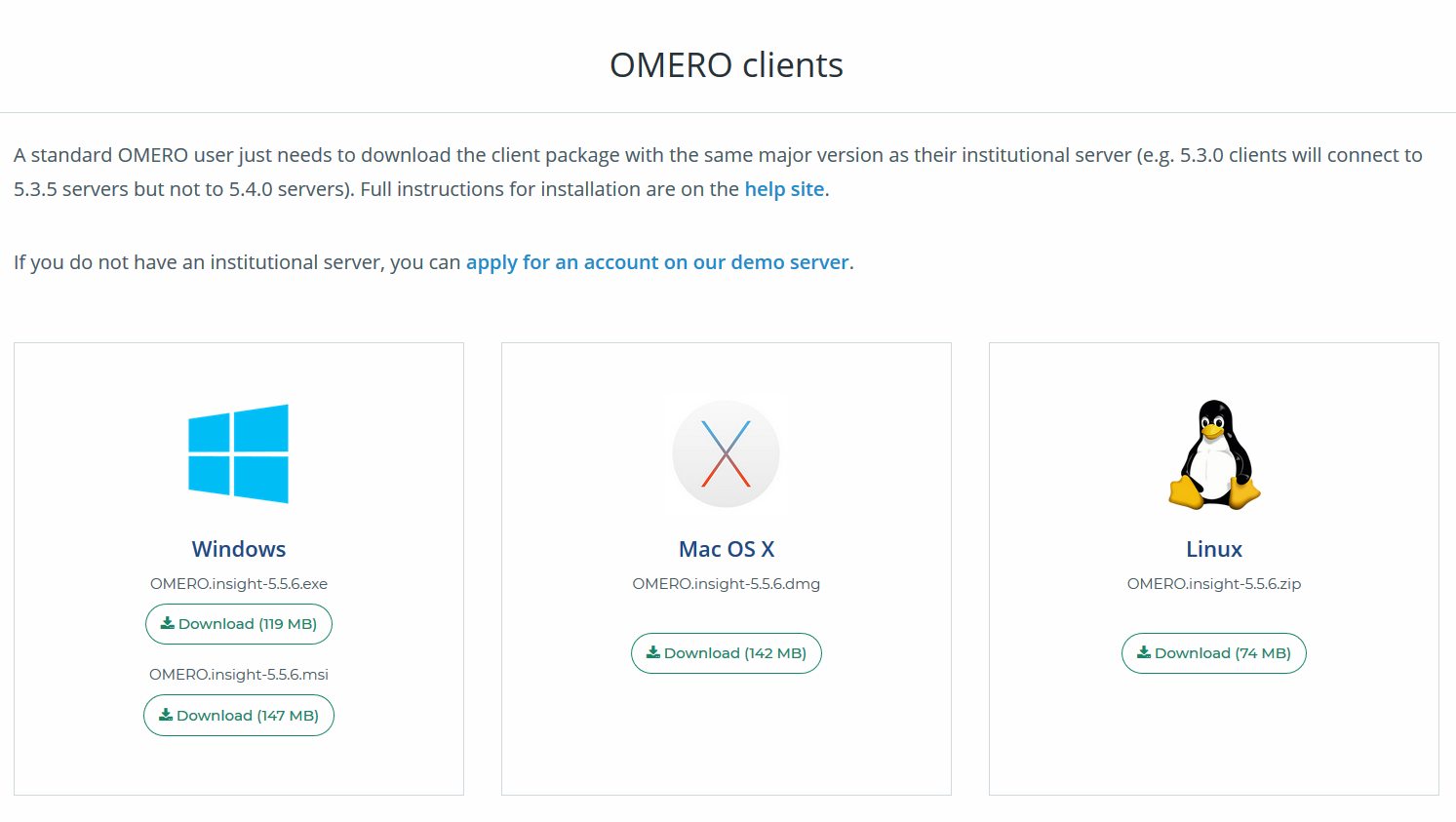 After successfully installing the Omero client you will need to configure the client settings. Select and open the Wrench icon and enter
omero.rcc.uq.edu.au then select apply. You can now log in using your UQ username and password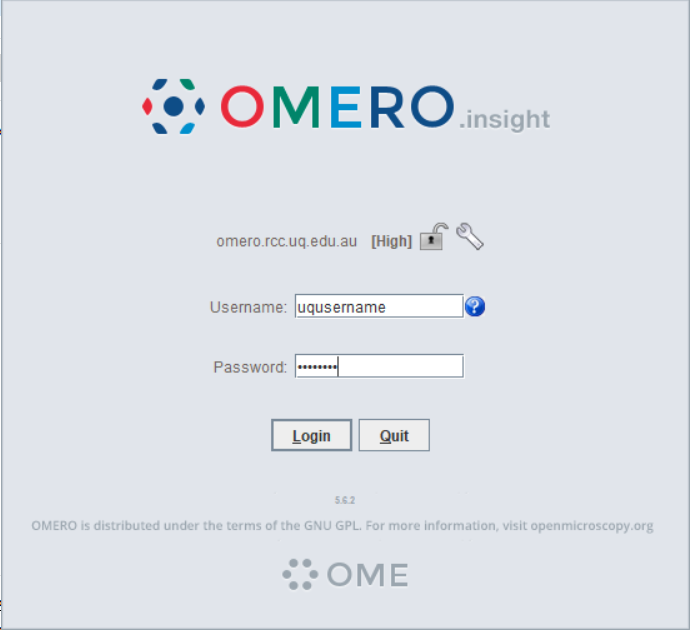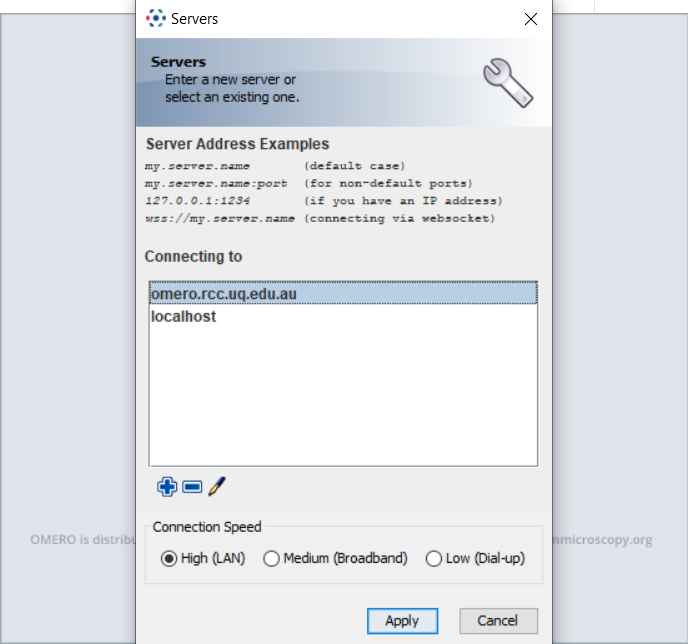 The Omero desktop client (Insight) allows you to browse your project and data hierarchy; upload images and protocols using the Importer and Editor respectively; display images in the image viewer; and launch analysis scripts. 
Double-clicking on any image in the webclient opens that image in the viewer: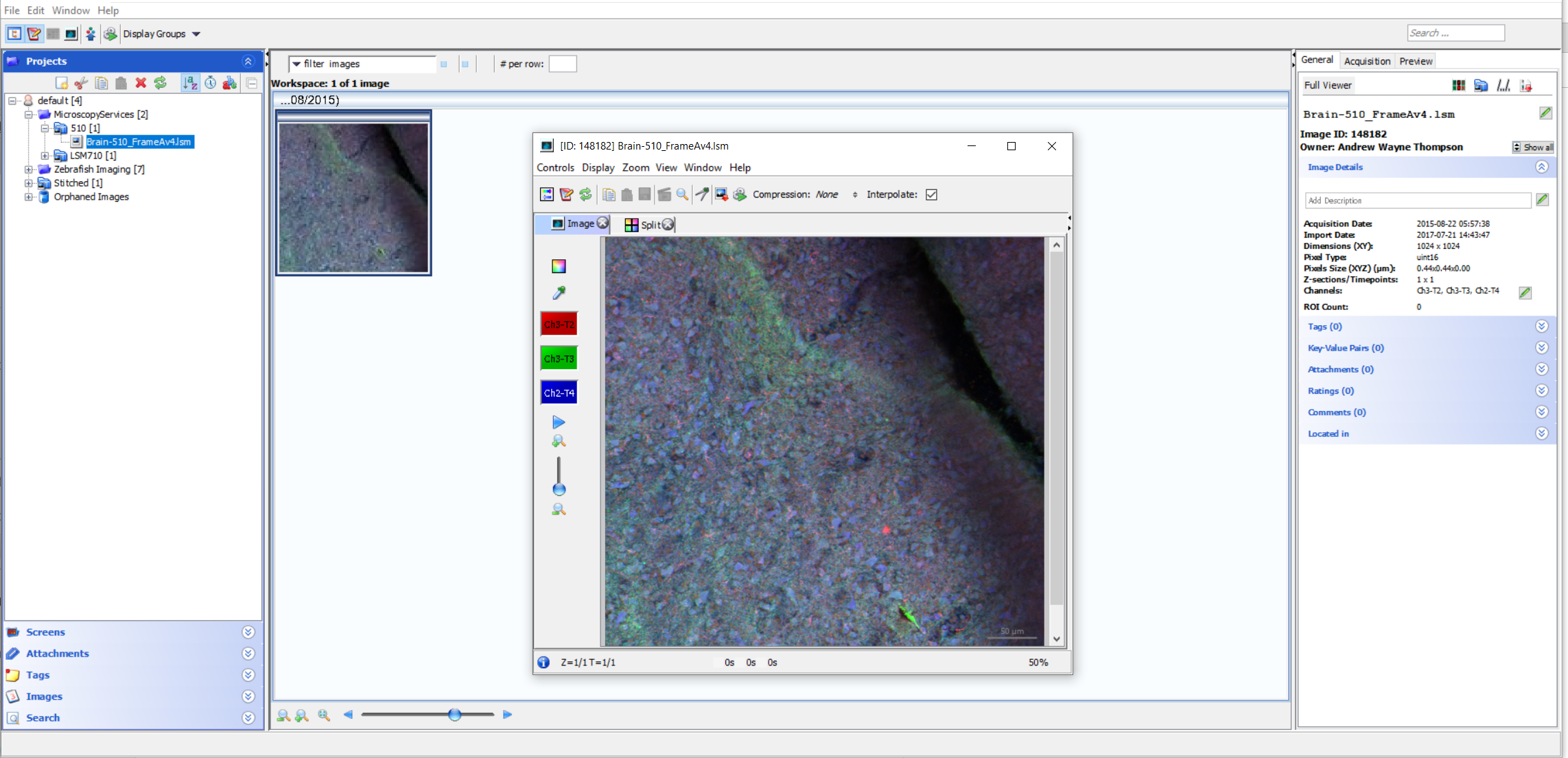 Clicking on the Edit hyperlink displays the rendering details which can be used to change the colour of each channel as well as the display range. The new display settings can be saved back to the server so the images appears the same next time it is opened.

To Import data, click on the shortcut on the toolbar with the Up arrow pointing to three coloured circles. Select your images from the file browser on the left and add them to the queue on the right. When populating the queue, select which project and dataset the image(s) should be added to. If –No Project– and –New From Folder–are used, a new dataset is created in the server with the same name as the local folder in which the image resides.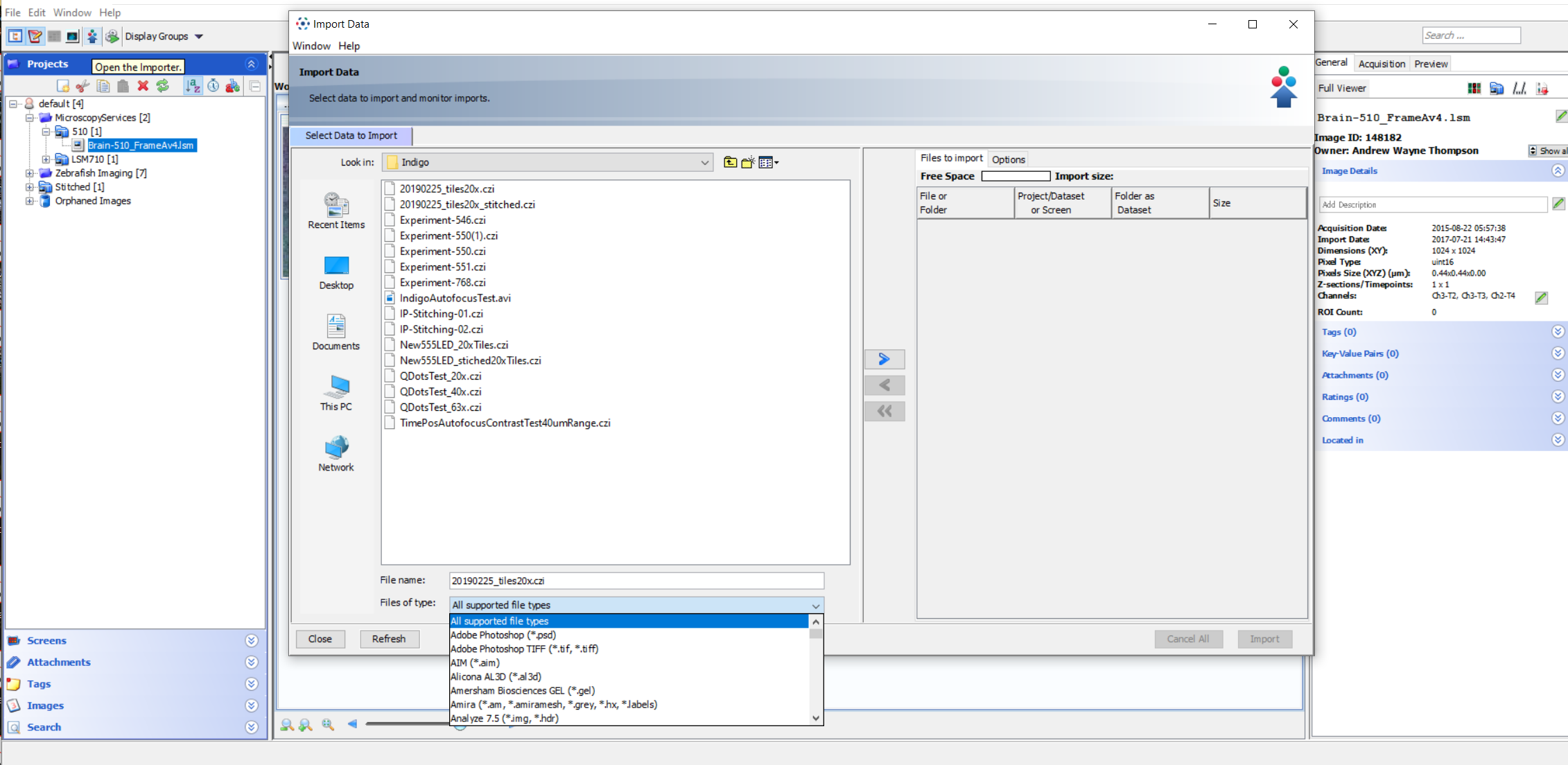 Click Import to start the upload. A new tab becomes available which allows monitoring the progress of the upload.
Some data analysis can be performed on the server using the scripting service. The Omero scripting service can be accessed from the toolbar.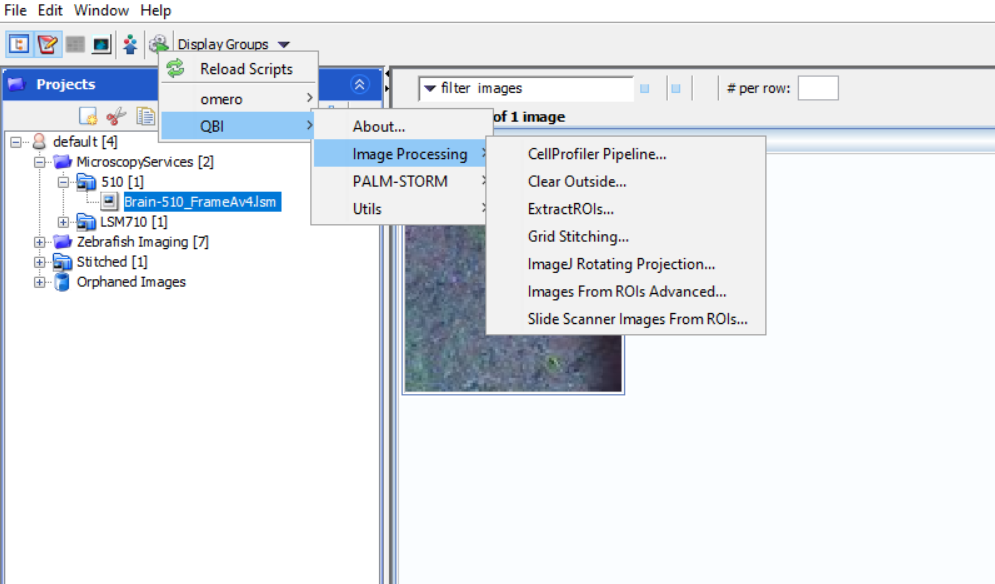 Use the Download button under General on the right side of the client to download data either in the original format of as OME-TIFF: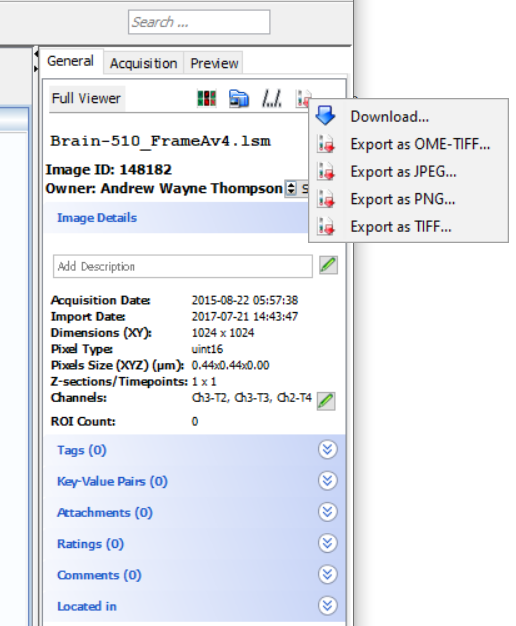 Also see http://help.openmicroscopy.org/export.html for further help in downloading your images.