To understand the roles played by retrotransposons in early mammalian embryogenesis, and in neurons
Professor Faulkner's research seeks to understand the role of retrotransposons, a type of "mobile DNA", in causing genetic mosaicism in early mammalian embryogenesis, and in neurons.
This variation may be a fundamental aspect of healthy brain function, and appears to change in neurological diseases, including Rett syndrome, schizophrenia and Alzheimer's disease.
Professor Faulkner published a landmark work in Nature describing somatic retrotransposition in the human brain that was selected by the US National Institute of Mental Health as the 'joint No. 1 research advance of 2011' and has followed this work with four breakthrough articles in Cell and Molecular Cell. He is the recipient of the ASMR Queensland Premier's Award (2009), the FEBS Anniversary Prize (2011), the Lorne Genome Millennium Science Award (2014), the Centenary Institute Lawrence Creative Prize (2014) and the Australian Academy of Science Ruth Stephens Gani Medal (2016).
Group leader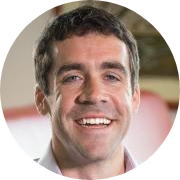 Professor Geoff Faulkner
Group Leader, Computational and molecular biology
Professor, Neuroscience Queensland Brain Institute
  +61 7 334 66300
  g.faulkner@uq.edu.au
  UQ Researcher Profile
Better understand how the genome - our "book of life" - changes in normal and diseased brain cells.
QBI Professor awarded $1.25 million CSL Centenary Fellowship
Transient naive reprogramming corrects hiPS cells functionally and epigenetically

Buckberry, Sam, Liu, Xiaodong, Poppe, Daniel, Tan, Jia Ping, Sun, Guizhi, Chen, Joseph, Nguyen, Trung Viet, de Mendoza, Alex, Pflueger, Jahnvi, Frazer, Thomas, Vargas-Landín, Dulce B., Paynter, Jacob M., Smits, Nathan, Liu, Ning, Ouyang, John F., Rossello, Fernando J., Chy, Hun S., Rackham, Owen J. L., Laslett, Andrew L., Breen, James, Faulkner, Geoffrey J., Nefzger, Christian M., Polo, Jose M. and Lister, Ryan (2023). Transient naive reprogramming corrects hiPS cells functionally and epigenetically. Nature, 620 (7975), 863-872. doi: 10.1038/s41586-023-06424-7
Ferreiro, Maria E. and Faulkner, Geoffrey J. (2023). Endogenous retroviruses can propagate TDP-43 proteinopathy. Trends in Neurosciences. doi: 10.1016/j.tins.2023.03.011
Research areas
Retrotransposons
Genetic mosaicism
Rett sydnrome, schizophrenia, & Alzheimer's disease