The Chuang laboratory focuses on understanding the functional connectome of the brain. The brain connectome describes how neurons are wired and interact. It is a critical component for linking behaviour with cellular and molecular changes. Many neurodegenerative and psychiatric disorders show deficits in specific brain networks, suggesting that disease connectomes may underlie disease progression.
The laboratory is developing functional and molecular imaging to understand the functional connectivity that underlies behaviour and how diseases lead to impairment of the brain network. Identifying disease-specific patterns of brain activity and connectivity as biomarkers could improve the characterisation of diseases and their progress; the Chuang group aims to facilitate early and specific diagnosis, optimise treatment and develop drug therapeutics. 
To determine brain connectivity associated with behaviour, the Chuang group developed various magnetic resonance imaging (MRI) techniques to track neuronal connections, map large-scale brain synchrony, quantify cerebral blood flow and metabolism in vivo in the rodent brain. They identified ongoing synchronous activity following a memory task and found that connectivity patterns reorganised toward the cortex over time, in line with current understanding of memory consolidation. The connectivity and behaviour performance can be enhanced by Aricept®, a drug for treating dementia.
To pinpoint the relationship between the functional connectome and memory performance, the group is developing and combining multiple techniques for mapping neural metabolism (eg, dynamic nuclear polarization and chemical exchange saturation transfer), neuromodulation (eg, optogenetics, DREADD) and neural recording (calcium and electrophysiology) together with functional MRI and causal modelling to track and intervene behaviour and disorders, which would be translated in human.
Group leader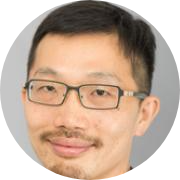 Associate Professor Kai-Hsiang Chuang
Group Leader, Functional and molecular neuroimaging
Principal Research Fellow - GL
  +61 7 3363 3811
 k.chuang@uq.edu.au
UQ Researcher Profile
Research areas
Functional and molecular imaging
Neural endophenotypes
Functional connectome in vivo
Neurodegeneration