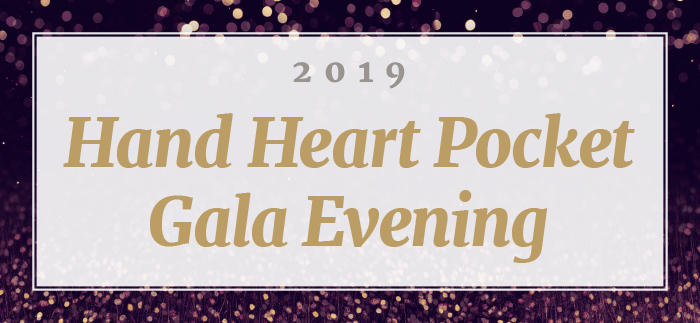 QBI and Dementia Australia are delighted to invite you to the fifth Hand Heart Pocket Gala event, to be held at Queensland Parliament House, on Friday 26th April. The event is a cocktail-style function, coupled with world-class musical performances, will be held in the Parliament House Red Chamber. 
Tickets are $160 (inc GST) per person, including drinks and canapes throughout the night, and are available through the link above.
If you have any queries or would like to express your interest in attending this event, please contact Jess at qbievents@uq.edu.au.

Music Programme kindly supported by Morgans Financial
Join Soprano Leanne Kenneally and Canadian Coloratura Soprano Rachel Pines for an 'Evening in Vienna' at our forthcoming Gala. Adding to the lineup is The St Andrews Sinfonia Orchestra. The programme will feature renditions of the following:
"Eine Kleine Nachtmusik"
                                           
The Peet Gynt Suite 

"Strangers in Paradise" with our 20 voice Chorus

And part of the Grieg Piano Concerto 
                                                     
The Rousing Radetsky March of Johnann Strauss
 
How to get to Parliament House
Whilst there is some car parking options available around Queensland Parliament House we recommend catching a taxi or public transport.
Car Parking
Paid casual parking is available at QUT Pay on Exit parking lot. Please visit the QUT website for prices. Please note: Street parking is available along Alice Street however has a limit of 3 hours
Sponsors
Major Sponsor


Beneficiaries
All proceeds raised at this event will support Dementia research costs at QBI and Dementia Australia community outreach projects.

About Hand Heart Pocket Gala
Given the country's ageing demographic, the number of neurological and mental illnesses affecting Australians is predicted to increase unless we are able to understand the causes and develop targeted and effective therapeutics. Dementia is one of the major chronic medical conditions besetting our ageing community. In Australia, one in 10 individuals over the age of 65, and three in 10 over the age of 85, have dementia. One person is diagnosed every six minutes in Australia. Without a medical breakthrough, the number of people with dementia in Queensland is expected to increase by a huge 345% by 2050. 
The Clem Jones Centre for Ageing Dementia Research (CJCADR) at UQ's Queensland Brain Institute (QBI) is solely focused on research into the prevention and treatment of dementia. The first centre of its kind in the world, researchers at CJCADR are making significant headway into understanding the underlying neurological mechanisms underlying this devastating disease. 
This event brings together QBI (UQ), Dementia Australia and their supporters in an ongoing partnership. Together we all play a significant role in the continued success of the combined battle to understand Alzheimer's disease and to support those affected by this cruel disease. This event will celebrate the collaborative efforts of all those working to understand Alzheimer's, and support those in our community who need our help the most. 
Tickets will $160 (inc GST) per person, including drinks and canapes throughout the night
Venue
Queensland Parliament, 2A George St, Brisbane City QLD 4000