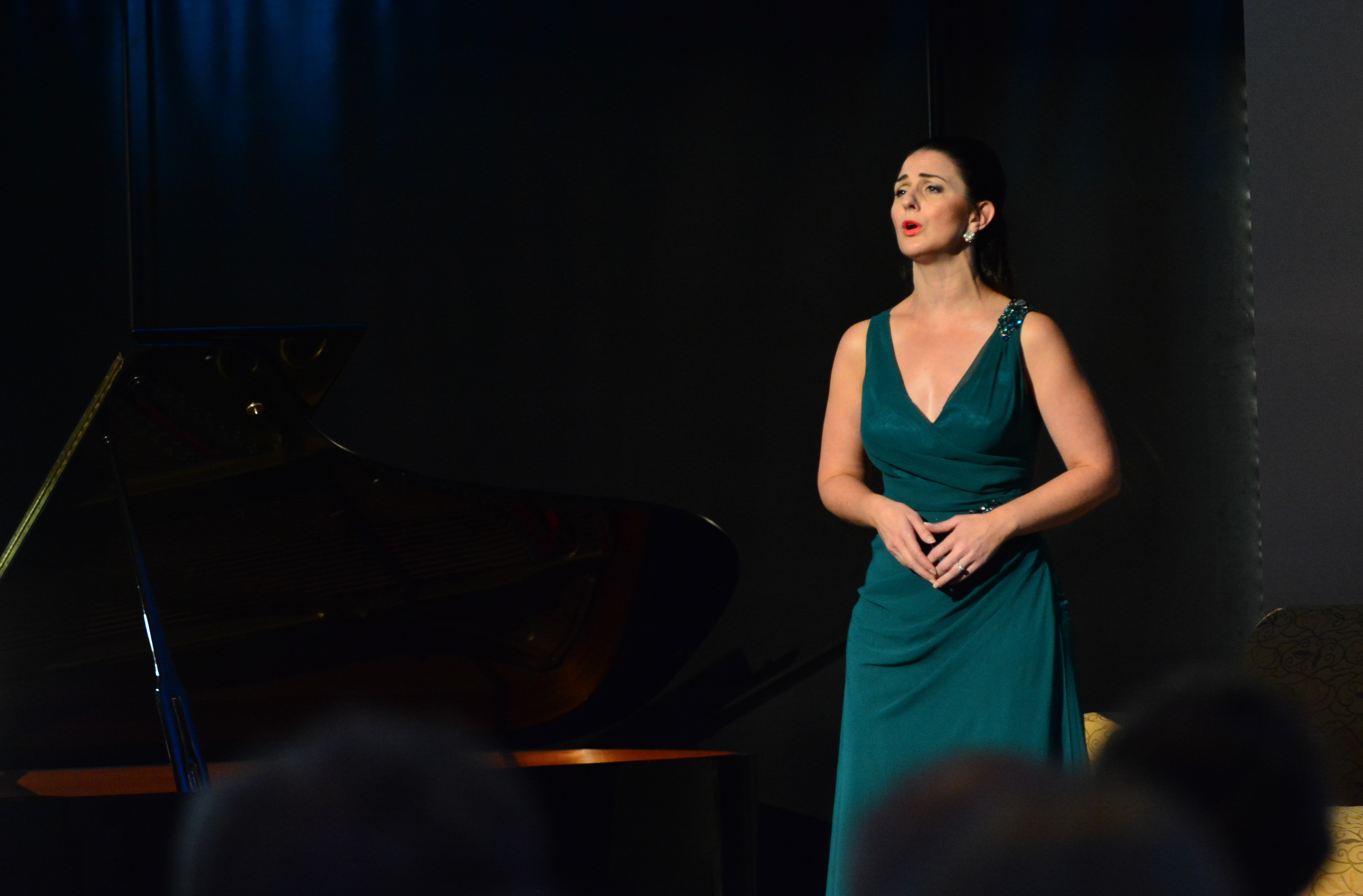 Musical Director Norma Marschke invites you to enjoy an evening of superb music making.

"While patrons are enjoying drinks on the terrace they will be delighted by the performance of a harp, viola and flute trio. Then we will proceed upstairs to the Long Room where you will hear a varied program of duo-pianists and Australia's finest opera singers – Eva Kong, Coloratura Soprano and Shaun Brown, Baritone."
ABC Radio's Kelly Higgins-Devine, will host the 2017 Hand Heart Pocket Gala Evening Q&A panel session, drawing on panel members' first-hand perspective on dementia and Alzheimer's. Panels members include Dr Rebecca Nisbet, who will talk about QBI's breakthrough research is working towards treating Alzheimer's using ultrasound technology and bringing hope to the hundreds of thousands of people living with dementia in Australia.
In a conversation moderated by Kelly Higgins-Devine, panellists will share their deep passion for those living with dementia, and discuss current dementia research and care. Speakers are:
Ms Ita Buttrose, AO OBE, Alzheimer's Australia Ambassador
Ms Maree McCabe, National Chief Executive Officer (CEO) of Alzheimer's Australia
Mr John Quinn, Person living with dementia and a member of Dementia Alliance International & a founding member of Dementia Awareness & Advocacy Team
Dr Rebecca Nisbet, Research Fellow in QBI's Clem Jones Centre for Ageing Dementia Research
The 2017 Hand Heart Pocket Gala Evening will take place on World Alzheimer's Day, Thursday 21 September, showcasing world-class opera stars and musicians, at Brisbane's Customs House.

This is a night not to be missed with all funds raised supporting research into the fight against dementia and Alzheimer's.

Show your support for UQ's Queensland Brain Institute and Alzheimer's Australia by joining us for this special evening of entertainment. 
Tickets are $160 (inc GST) per person and include drinks and canapes throughout the night. 
You can purchase 10 tickets for the price of 9. 
Raffle
Tickets- 1 for $20, 3 for $50, 7 for $100
First Prize (RRP: $600.00)
Private lunch and QBI tour with QBI Director Professor Pankaj Sah for up to 6 people
---
Second Prize (RRP: $469.00)
Apple iPad 5th Generation 32GB, Gold
---
Third Prize (RRP: $350.00)
2x Tickets to the The University of Queensland's Rugby Football Club (UQRFC) 17th Annual Pre-Test Corporate Luncheon
---
Fourth Prize (RRP: $150.00)
Westfield Voucher
The raffle will be drawn on Thursday 21 Spetmber at 10.35pm, at Customs House. The holder of the winning ticket does not need to be present. The winner will be notified by telephone and email (if provided).
If you are planning on staying in Brisbane on the night of the Gala, the Hilton Brisbane is pleased to offer Gala guests a special discounted rate.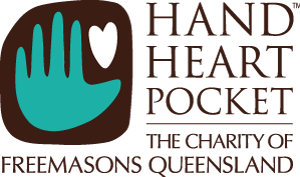 About Hand Heart Pocket Gala
Given the country's ageing demographic, the number of neurological and mental illnesses affecting Australians is predicted to increase unless we are able to understand the causes and develop targeted and effective therapeutics. Dementia is one of the major chronic medical conditions besetting our ageing community. In Australia, one in 10 individuals over the age of 65, and three in 10 over the age of 85, have dementia. One person is diagnosed every six minutes in Australia. Without a medical breakthrough, the number of people with dementia in Queensland is expected to increase by a huge 345% by 2050. 
The Clem Jones Centre for Ageing Dementia Research (CJCADR) at UQ's Queensland Brain Institute (QBI) is solely focused on research into the prevention and treatment of dementia. The first centre of its kind in the world, researchers at CJCADR are making significant headway into understanding the underlying neurological mechanisms underlying this devastating disease. 
This event brings together QBI (UQ), Dementia Australia and their supporters in an ongoing partnership. Together we all play a significant role in the continued success of the combined battle to understand Alzheimer's disease and to support those affected by this cruel disease. This event will celebrate the collaborative efforts of all those working to understand Alzheimer's, and support those in our community who need our help the most.