Dr Fatima Nasrallah: concussion
An expert in brain imaging, Dr Fatima Nasrallah is forging the way for a quick, reliable test for concussion.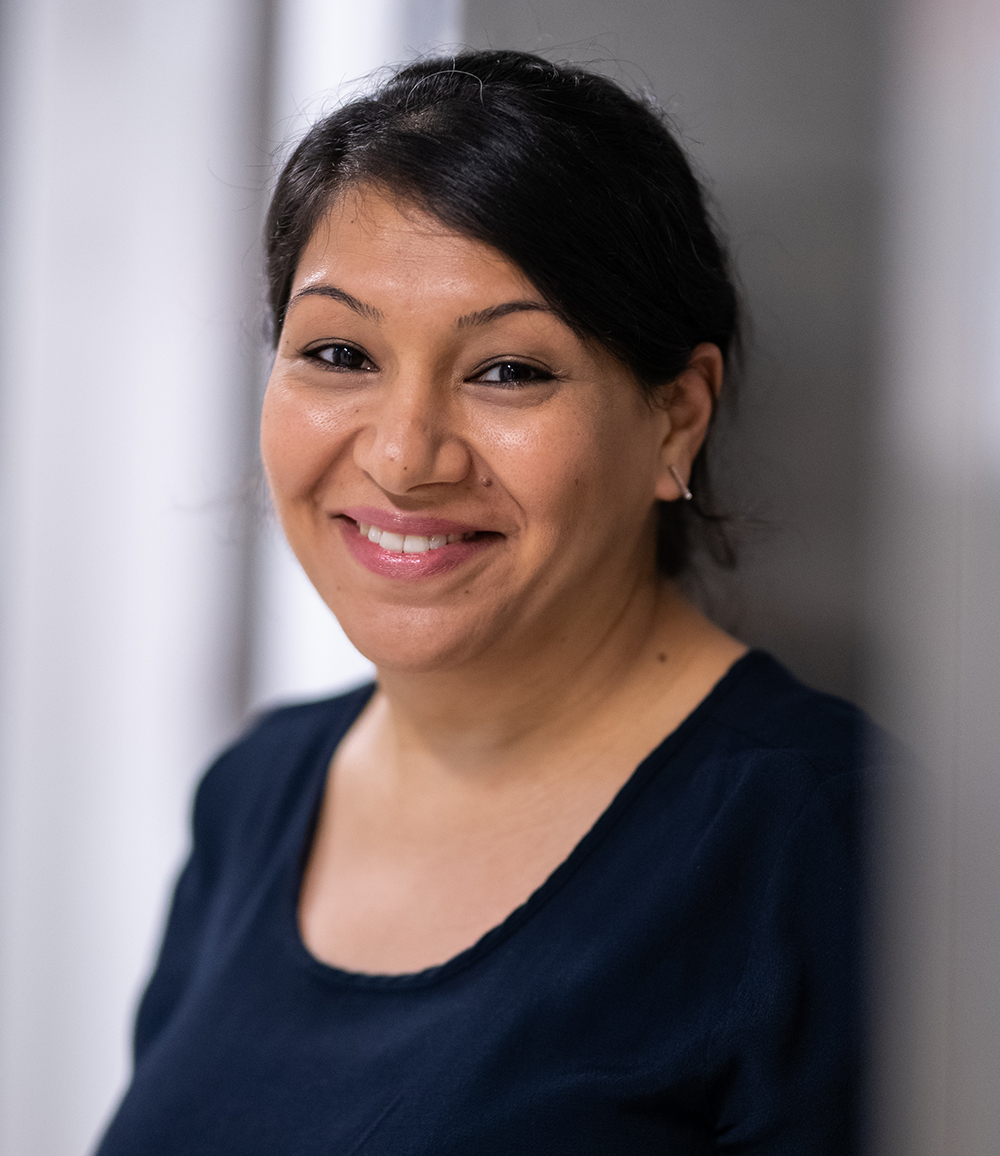 Globally, the community sustains more than 42 million concussions each year but the long-term impacts of this traumatic brain injury are still not fully understood. 
Sporting bodies both for professional and community sport are prioritising player safety and heavily investing in increasing awareness, improving practices and introducing standards to minimise and manage concussion events, informed by the best available evidence. 
"It's challenging for sporting bodies to make policies and guidelines around concussion when there's such a huge gap in knowledge," Dr Nasrallah said. 
The brain is often still recovering even when other symptoms such as headaches, blurred vision and fatigue have ceased, so it is challenging to know when it is safe to return to sport. It is crucial to allow the brain to fully recover from injury as returning too soon and receiving further knocks can result in cumulative damage. 
"Brain scans are costly and take time — we are using them now to gather data, but ultimately we want to develop a rapid, cost-effective test that can be used to judge whether someone's brain has fully recovered after a brain injury." 
Partnering with athletes to better detect concussion  
Dr Nasrallah is spearheading a ground-breaking study investigating markers for the diagnosis and prediction of  the long-term effects of concussion on the brain, with the aim of developing robust on-field and in-clinic methods that can better detect and monitor concussion. 
By inviting willing volunteers from a range of contact sports to participate, Dr Nasrallah is using advanced MRI scans of athletes to pick up very subtle changes in the brain and get a deeper understanding of how the brain recovers from different types of impacts. 
This gathering of data is fuelling the development of quick, cost-effective tests for concussion that can be done at the sidelines or at the clinic. 
A saliva or blood sample test for a biological marker for concussion, linking brain pathology to a player's clinical diagnosis, would ensure that concussion is accurately diagnosed and no player goes on before their brain has fully recovered. 
Traumatic brain injury researcher
Dr Nasrallah has brought her expertise in magnetic resonance imaging and interdisciplinary brain research to the Queensland Brain Institute at The University of Queensland, building its capacity and reputation in concussion research. 
Dr Nasrallah is the lead on a $1.7M project on traumatic brain injury funded by the Medical Research Future Fund that harnesses her expertise in imaging and clinical biomarkers to predict outcomes for patients with traumatic brain injury. 
Dr Nasrallah pioneered the use of magnetic resonance imaging as a tool in cognitive brain research at the at the Singapore Bioimaging Consortium and hasn't looked back since. Her research has been pivotal in determining imaging techniques and advancing knowledge which has been translated into functional brain imaging for athletes with concussion. 
Her research into concussion and her major contributions to the field of imaging regularly attracts media attention and invitations to international conferences, such as the International Society for Magnetic Resonance in Medicine and the Organization for Human Brain Mapping, which attract thousands of researchers from all over the world. 
Dr Nasrallah currently collaborates with clinicians from multiple hospitals, securing funding with international partners in Singapore, United States, and the United Kingdom, government research bodies, sporting bodies and philanthropic funding – all with the same goal of increasing understanding of traumatic brain injury, including concussion, and making sport safer for both professional and community players.