When Ben and Werona Armstrong and their children moved back home to Brisbane from Washington to be closer to family, they looked to support a local medical research centre.
"Even before we moved to the United States, we were big believers in philanthropy. We are even more so now," Ben said. "The Queensland Brain Institute appealed to us because of its focus on understanding the human brain.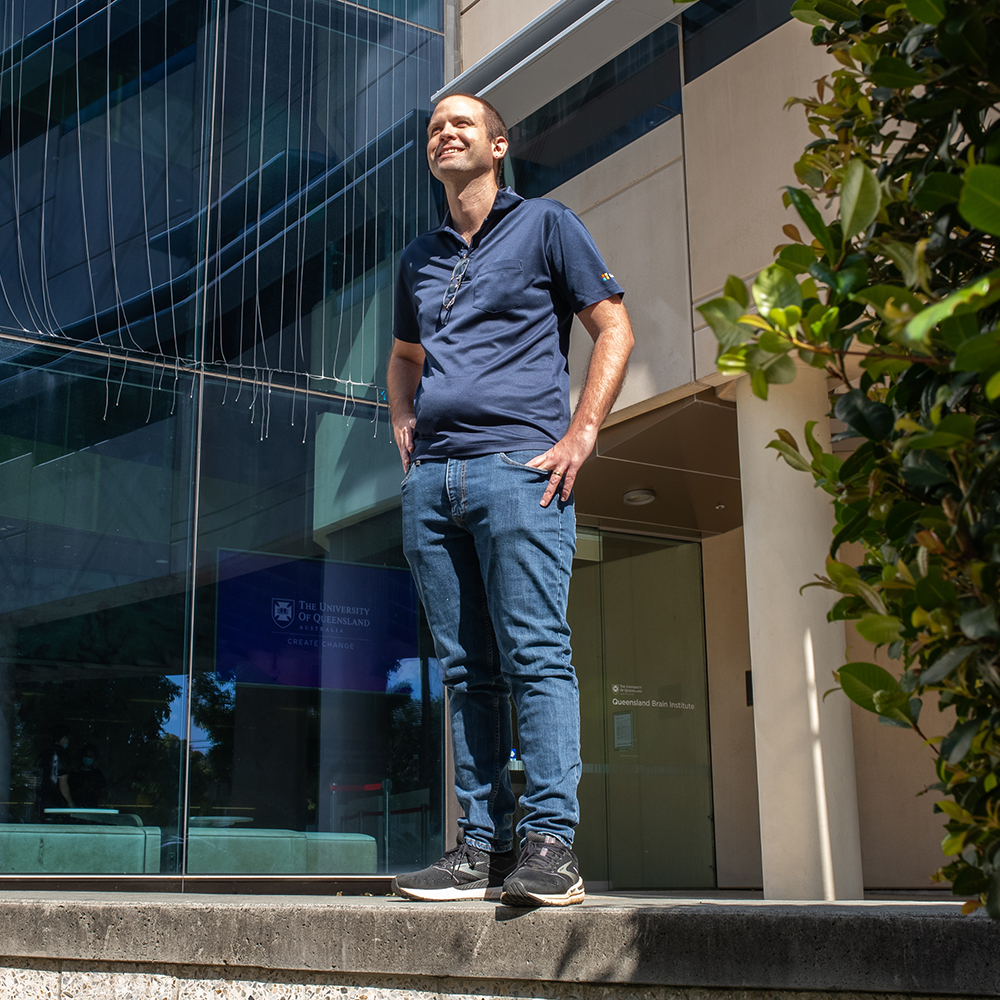 "Donating to primary medical research is a highly impactful and meaningful way to benefit as many people as possible worldwide with our giving."
"Like many people, we have watched family members struggle with an array of health conditions. From elderly relatives living with dementia to siblings with anxiety and depression, nieces and nephews with ADHD, and our eldest child has autism. This has opened our eyes to the different aspects of mental health, and QBI's neuroscience research is close to home.
"Mental health has such a large impact on the population (percentage-wise), yet our understanding of how our brain functions is an area where we have only recently seen advances," Ben said.
In 2020, Ben and Werona had the opportunity to meet some of the QBI researchers and tour the laboratories. Their generous support bought Dr Susannah Tye's laboratory a cell counting machine that improves the visibility of healthy cells. This machine helps their ground-breaking work to develop precision medicine approaches for psychiatry.
"It was incredible to see where our donation was going. The potential for QBI researchers to make discoveries that improve the lives of many people is substantial, and that is worth supporting."
Support of QBI's Mental Health research will progress our understanding of what makes some people vulnerable to mental health conditions and how to help them recover.  All gifts (up to $50,000) to this fund for UQ Giving Day will be matched.