Television sports guru Pat Welsh has been recalling stories of sporting valour to Queenslanders for over four decades.
But the popular broadcaster will be telling just one story when he takes the podium at the Clem Jones Centre for Ageing Dementia Research (CJCADR) Public Dementia Forum at the University of Queensland's Queensland Brain Institute on 3 July.
And it's a story he hopes will help in the fight against dementia.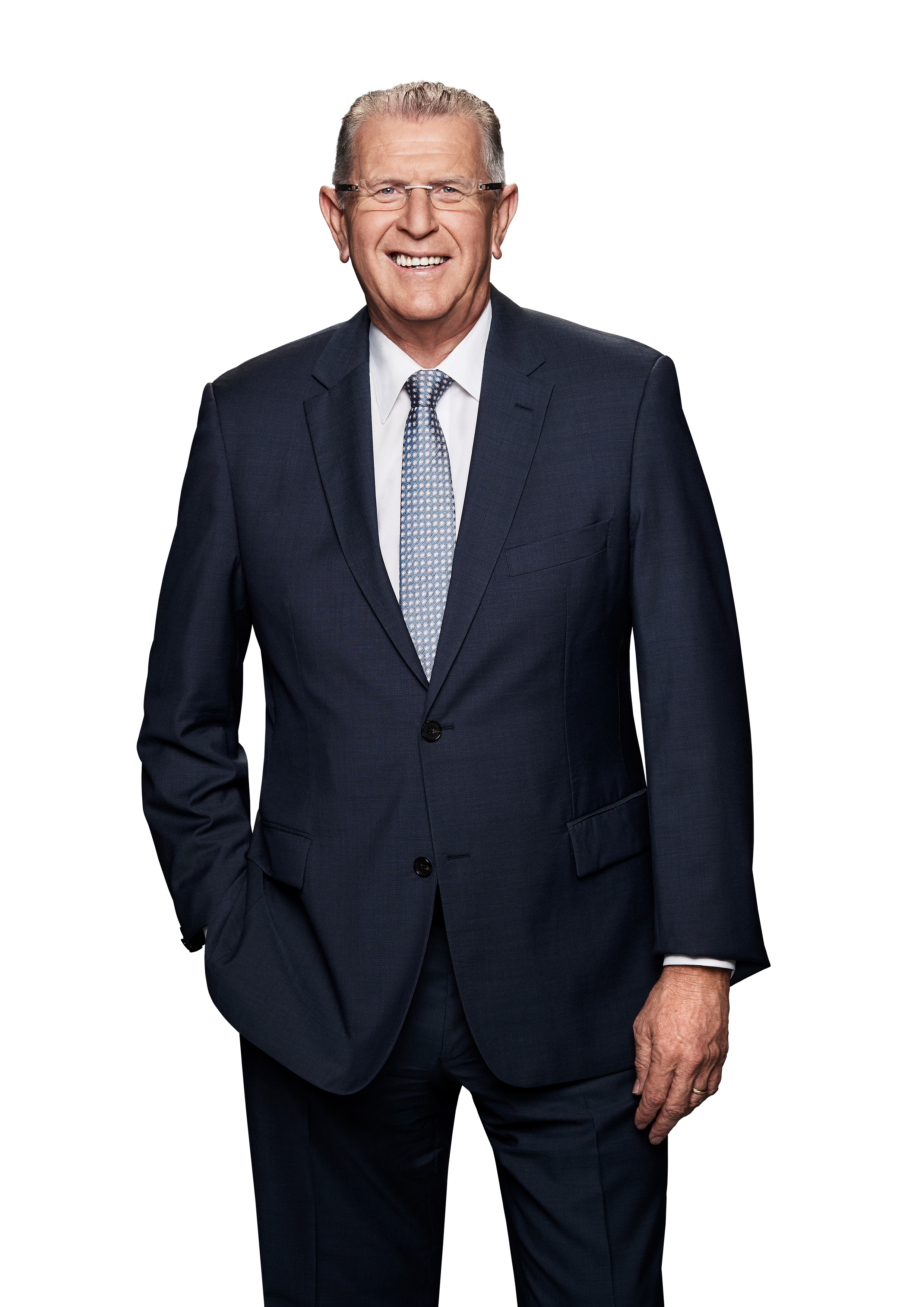 "My story involves my dad," Pat recalled. "It started out with the shaking, Parkinson's, etcetera, but it was just a slow degeneration, and I say slow deliberately, because the way it took my father was very painful for all around.
"I'm not sure how much pain he was in, or if he had much realisation what was going on with him, but to see such a proud man finish like that was just awful."
Pat, in his role as a Dementia Australia Ambassador, will be the keynote speaker at this year's CJCADR Public Dementia Forum, which aims to raise awareness of dementia and to provide an update on current dementia-focused research at CJCADR and elsewhere.
Pat said the forum was an opportunity for him to offer a glimpse into an "everyday" family home impacted by dementia.
"Mum was obviously devastated," he said. "With the three of us (Pat, his sister and brother) in Brisbane, we probably didn't see the full extent of her devastation of losing him.
"Mum used to tell us stories about how she would stand him in front of their old wedding photos in the lounge room and it would hurt her, cut her to the quick, that he didn't remember who she was."
"If I came home, there would be moments of semi-recognition, but you knew (dad) was gone."
And though Pat's personal journey with dementia is over – Pat's father died in 1994 – he has made it a mission to help the dementia community strive for the goals set out by the forum.
"What is needed is more money for research, if we can push whoever, levels of government or private philanthropists, into offering more money for research, then that would be the best outcome," he said.
"I don't pretend to have any great medical knowledge or anything like that.
"It's just that I have fairly intimate knowledge of what (dementia) can do and what it has done to people around me, and more so my family.
"(And I'm) happy to share that story if it can help in any way."
The Clem Jones Centre for Ageing Dementia Research (CJCADR) Public Dementia Forum at the Queensland Brain Institute is on 3 July.
Discover more information or register for the event at: www.qbi.uq.edu.au/cjcadrpdf19