Emma Scott has rapidly become one of the rising stars of the Queensland Brain Institute (QBI), being recognised with several industry accolades for her hard work and skill providing valuable support to the Institute's research programs.
Emma is a trade apprentice and in 2020 was awarded the Excellence in Trades (Final Year) Award and named Apprentice of the Year by MIGAS.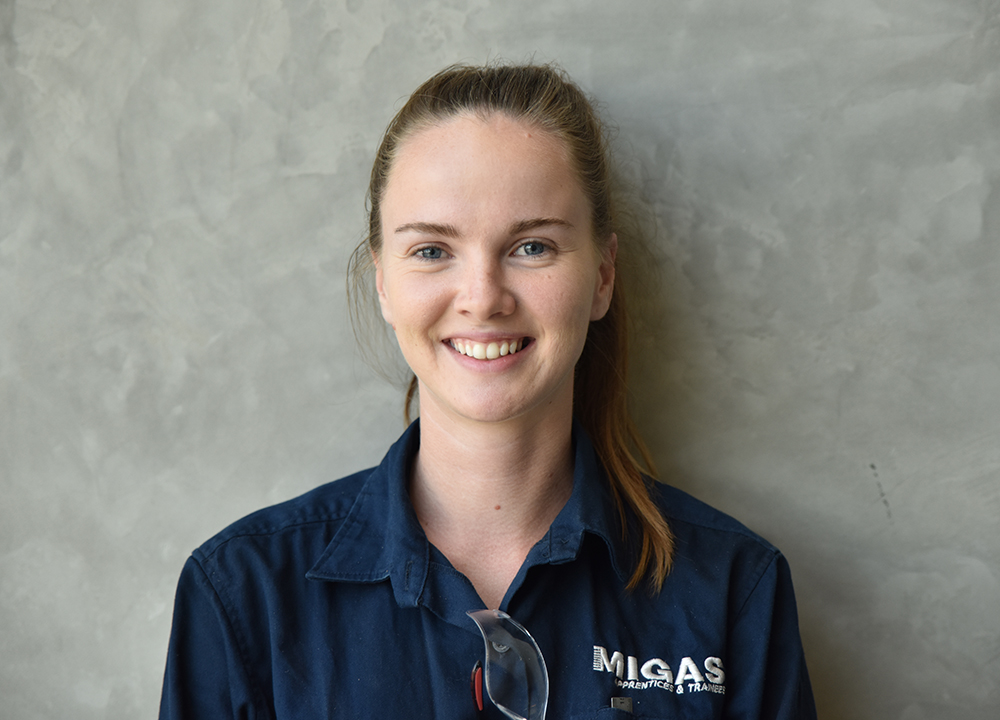 She added to her stellar year by also being named Engineering & Manufacturing Apprentice of the Year by TAFE Queensland.
Emma said she was honoured to be recognised by the industry and put her success down to a combination of an exciting and varied work environment and the support of her team.
"Working at the Queensland Brain Institute is fulfilling as everyday there is something new and interesting to work on.
"I find it rewarding to see equipment/components that our team has designed and created being used all over the institute.
"I'm very grateful to have a supportive team that recognises my hard work and determination.
"It motivates me to continue to push myself."
Infrastructure and Projects Manager David Wheeldon said it was no surprise Emma was making a name for herself as a young apprentice.
"We are really proud of Emma and all that she has achieved since joining the QBI team," he said.
"She has proven that through hard work, dedication and imagination, there is no end to the possibilities a trade can offer.
"She really has become an invaluable part of the work we do to support the scientists and their research."
Emma, who completed her Certificate III last year and is currently training for a Certificate IV in Engineering (Fitting and Turning), said she was attracted to completing a trade as it fitted her innovative side.
"I have always been interested in creating and designing," she said.
"Fitting and turning is a good choice for me as I have had the opportunity to learn a wide range of skills including machining, welding, CAD design, 3d printing and prototyping, acrylic fabrication and much more.
"At this point in my career I am enjoying my current role in the workshop and want to continue to improve my skill set and work on more exciting projects."