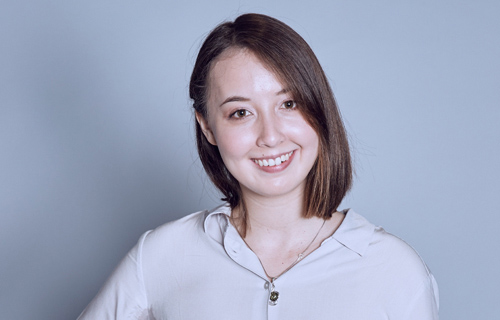 Queensland Brain Institute student Esmi Zajaczkowski has won a 2018 Westpac Future Leaders Scholarship.
Ms Zajaczkowski, a PhD student in Dr Timothy Bredy's laboratory, was one of just 17 recipients around Australia.
The scholarship provides each recipient up to $120,000 for research or coursework studies at a graduate level, including a nine-month bespoke leadership development program and international experiences.
"I am fascinated by our remarkable ability to learn and adapt on a daily basis as well as the influence that experience has in shaping who we are," Ms Zajaczkowski said.
Ms Zajaczkowski is completing a PhD in the field of cognitive neuroepigenetics, which investigates the molecular basis of cognitive ability.
"The Westpac Future Leaders Program will fast-track my studies by allowing me to visit and collaborate with overseas scientists as well as accelerating the translation of my research findings to other aspects of neural function," she said. 
"I feel incredibly honoured and excited to be part of such an amazing program that brings together the future generation of forward-thinking individuals within Australia."
QBI Director Professor Pankaj Sah congratulated Ms Zajaczkowski on receiving the scholarship.
"I congratulate Esmi on today being named a Westpac Future Leader – it is a fantastic achievement for a promising neuroscientist," said Professor Sah.
"Esmi has had a long association with QBI: at age 14, she won the Queensland final of the Australian Brain Bee Challenge, in 2010, which gave her the opportunity to gain research experience in our laboratories," said Professor Sah.
"This has led to a promising career in neuroscience research, and I am pleased that she has been recognised for her achievements to date."