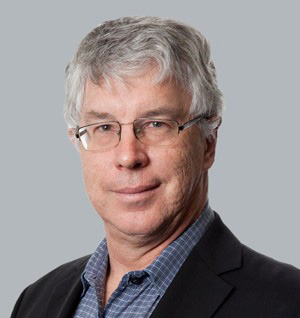 QBI faculty member Associate Professor Terry Coyne has been awarded a Medal of the Order of Australia (OAM), as part of the Queen's Birthday honours.
The medal, bestowed for 'service worthy of particular recognition' recognises Assoc. Prof Coyne for his services to medicine as a neurosurgeon.
As well as working as a leading neurosurgeon, Assoc. Prof Coyne is a member of the Asia-Pacific Centre for Neuromodulation (APCN) at QBI, a joint initiative between QBI and St Andrew's War Memorial Hospital to expand use of deep-brain stimulation (DBS) for treatments other than Parkinson's disease, essential tremor, and Tourette's Syndrome.
Assoc. Prof. Coyne is a leading expert in deep brain stimulation, having helped more than 800 patients with Parkinson's Disease, essential tremor and dystonia. He is at the forefront of DBS use and training throughout Australia and the Asia-Pacific region and is part of a clinical team who are among the top five DBS specialist teams in the world as determined by clinical efficiency. Over the past two decades, his team has trained about 85 per cent of the DBS practitioners in Australia.
Assoc. Prof. Coyne was a founding member of BrizBrain & Spine, a practice that provides advanced treatment to patients with brain and spinal cord injuries and diseases.
Assoc. Prof. Coyne will receive a badge which has a gold-plated silver insignia of the Order at the centre, ensigned with the Crown of St Edward.
The Order of Australia has four categories: Companion of the Order (AC), Officer of the Order (AO), Member of the Order (AM) and Medal of the Order (OAM)