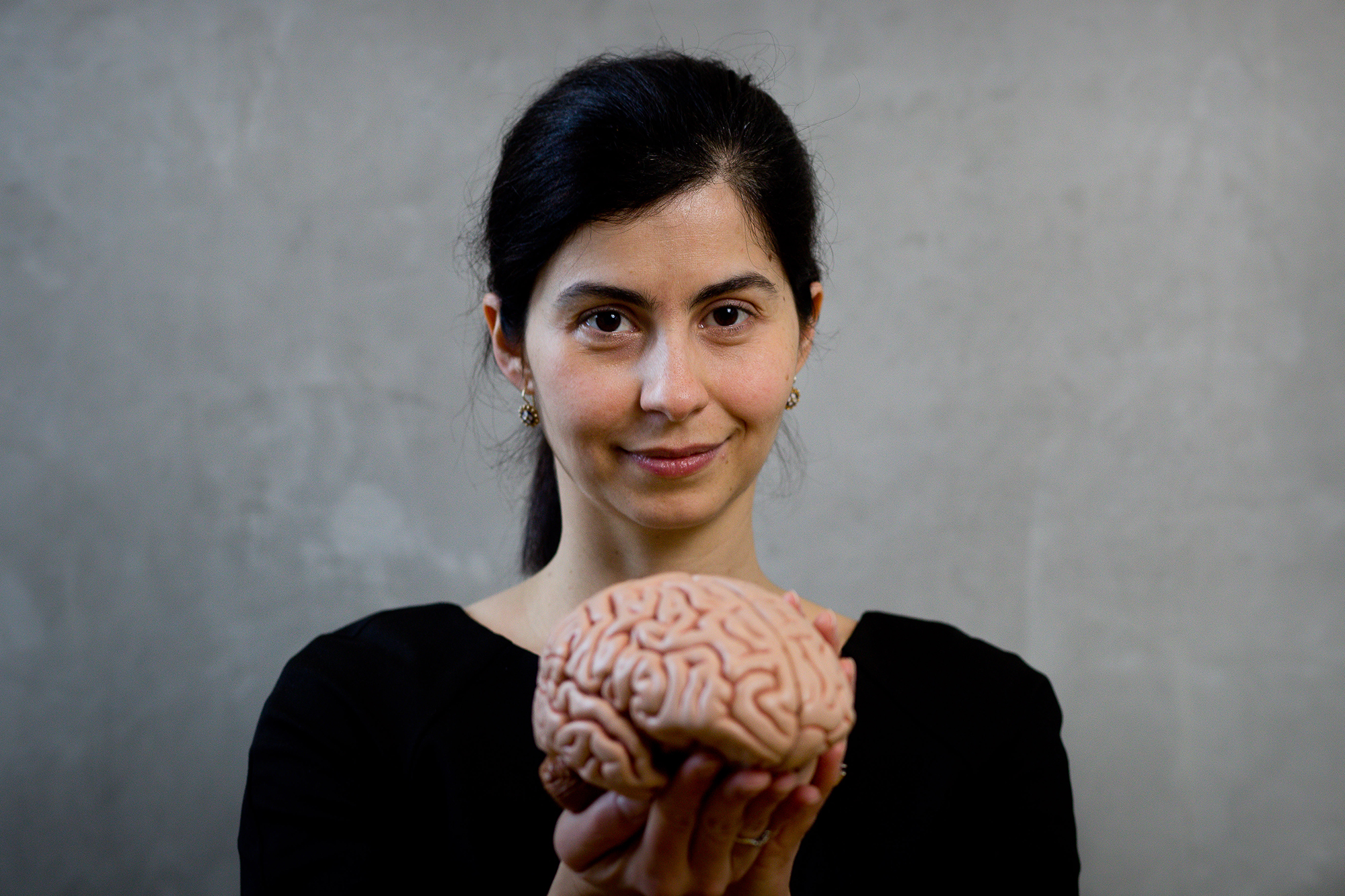 Research into early intervention for schizophrenia has won neuroscientist Dr Marta Garrido a highly competitive UQ Research Award.
Dr Garrido, a Group Leader at the Queensland Brain Institute, received her UQ Foundation Research Excellence Award last night at an event honouring the university's best and brightest researchers.
Dr Garrido is researching ways to use brain imaging to identify the onset of schizophrenia as soon as possible, to provide early intervention.
"This award is a wonderful honour, particularly when you consider the depth and breadth of research underway at UQ," Dr Garrido said.
"It's also a reflection of the quality of the work underway at QBI.
"My team is working to provide a better understanding of how the brain works in people at risk of schizophrenia.
"We often label people as mentally healthy or sick, but it's not as straightforward as that, in fact people lie on a psychosis spectrum."
Dr Garrido is using imaging technology to scan the brains of volunteers to get a better picture of the brain circuits – specifically the connective fibres known as white-matter bundles.
"We can then record people's electric brain activity to look at the dynamics of these networks and see if we can identify brain markers of conversion of schizophrenia. 
"Early identification means early intervention and better diagnosis."
About one in every 100 Australians has been diagnosed with schizophrenia.
The UQ Research Awards are a highlight of UQ Research Week, which aims to raise awareness of UQ research across the wider community.
A full list of winners and videos is available.
Media: Dr Marta Garrido, +61 7 3346 6326,  m.garrido@uq.edu.au.  QBI Communications, communications@qbi.uq.edu.au.