Discovery Research Endowment Fund Launch Dinner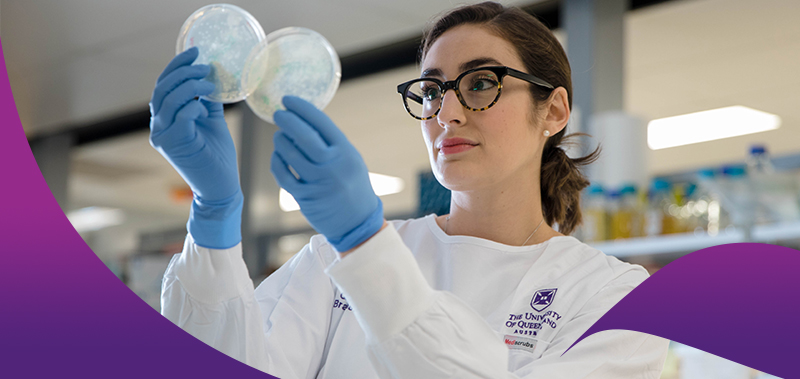 In early 2020, the Queensland Brain Institute (QBI), at the University of Queensland, launched its QBI Discovery Research Endowment Fund, which will help to bridge the gap between high performing scientists with pioneering ideas and the next big scientific discovery.

Join master of ceremonies, Garry Waugh, and keynote speaker, Dr Norman Swan, ABC Radio National and CoronaCast producer and co-host, who will provide an insight into why we need to solve today's big problems through innovative thinking and research.  

Research at QBI is the critical lifeline to gaining a deeper understanding of the fundamental mechanisms which control the brain and possible solutions to many of the health problems facing the world today.

The QBI Discovery Research Endowment Fund will allow some of the best minds in the world to concentrate on curiosity-driven research, Philanthropy plays a crucial role in providing financial backing for this early-stage research, and is a critical pathway to uncovering entirely new approaches to easing the burden of brain-related diseases in the future. This is the foundation QBI has been built on and has been integral to our success.

Date: 17 June 2021
Time: 6.00 for 6.30pm
Venue: Queensland Cricketers' Club, East Brisbane
Dress: Business Attire
Menu: Three-courses with matched wines
Ticket Price: $195 or $1900 for a Table of 10
 
Note: This event is sold out.
Event Enquiries:
Jess O'Brien, Events Officer
Telephone: 07 3346 6412
Email: qbievents@uq.edu.au
About Discovery Research Endowment Fund Dinner
The QBI Discovery Research Endowment Fund will allow some of the best minds in the world to concentrate on curiosity-driven research, Philanthropy plays a crucial role in providing financial backing for this early-stage research, and is a critical pathway to uncovering entirely new approaches to easing the burden of brain-related diseases in the future. This is the foundation QBI has been built on and has been integral to our success.
Event Enquiries:

Email: qbievents@uq.edu.au