RNA in Brain Function and Disease
Registration:
28 August 2023
–
8 December 2023
RNA-based mechanisms of brain function: the next frontier in neuroscience. With internationally acclaimed Plenary Speaker, Prof Gene Yeo (University of California, San Diego), a world leader in RNA biology and RNA therapeutics (www.yeolab.com), this ANS sponsored satellite meeting brings together national leaders in neuroscience and RNA biology to discuss the latest findings in this important and rapidly emerging area of research.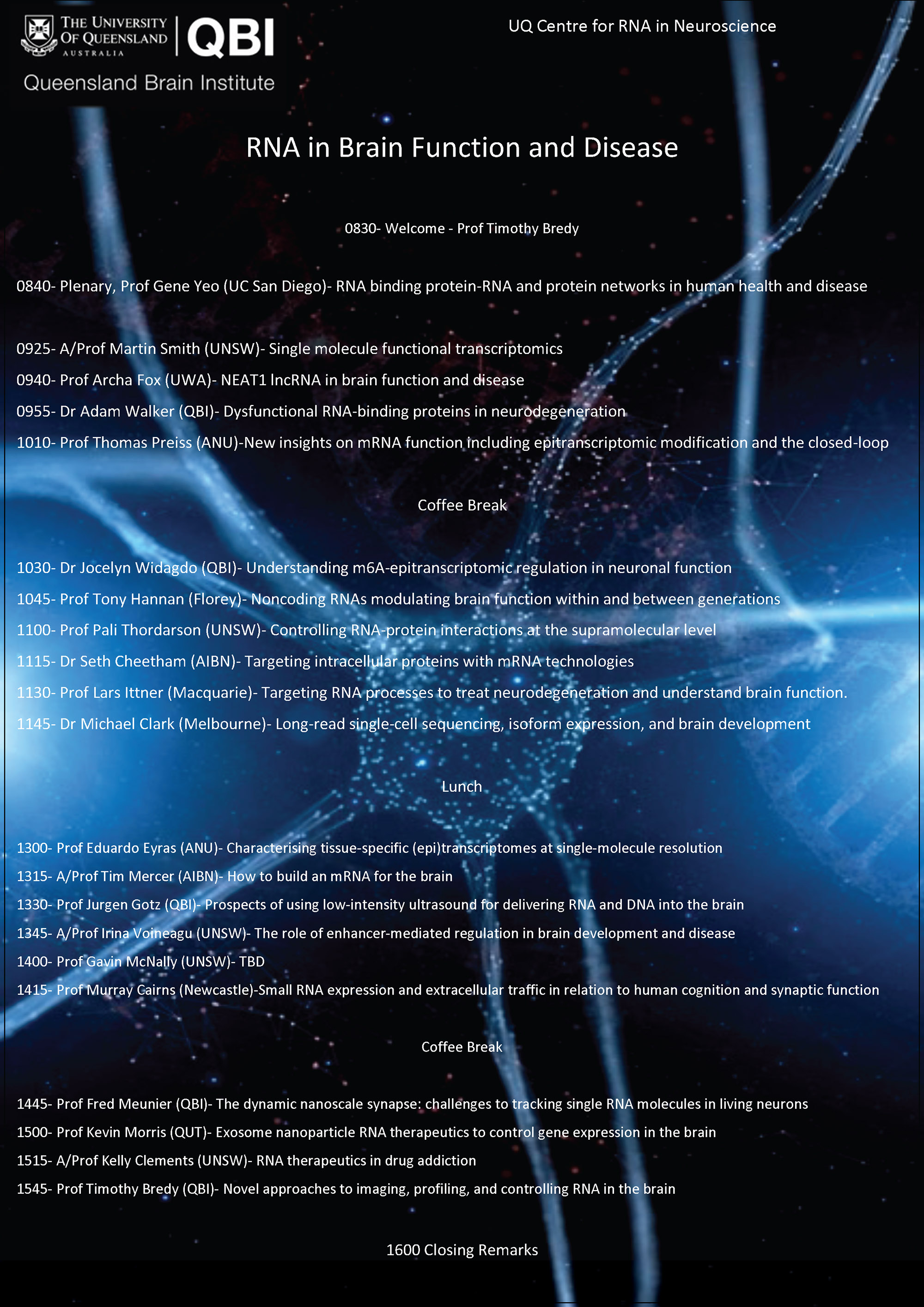 About ANS Satellite, "RNA in Brain Function and Disease"