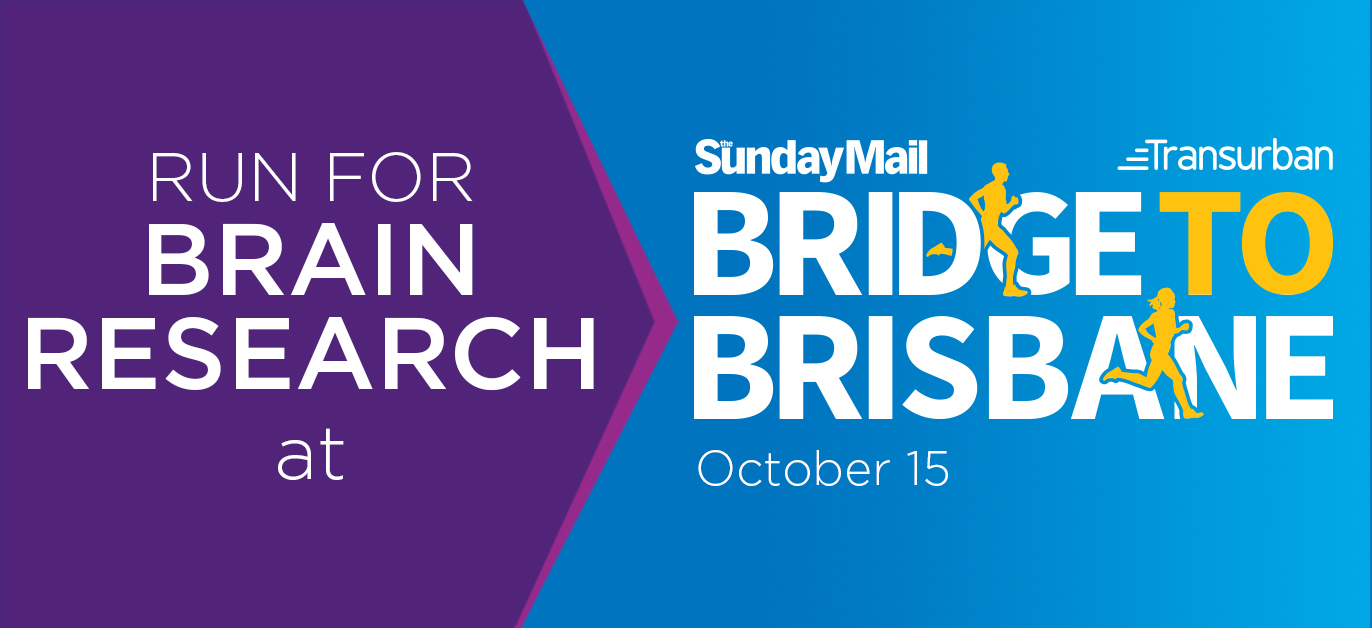 The Queensland Brain Institute is having a team for Bridge to Brisbane and we hope you'll consider lacing up your runners to support QBI in either the 4.5km or 10km race, all whilst raising funds for critical brain research.
All funds raised will go towards the QBI Brain Research Endowment Fund, which delivers a reliable, perpetual income stream to fund QBI's discovery research.
Join our team today and help us fundraise – your help and support will be greatly appreciated!
And if you are unable to participate, you can still support our team by making a donation.
How to join Team QBI, UQ
Step 1:    Visit the Bridge to Brisbane registration page and select 'Join a Team' to join as part of our team
Step 2:    Enter your details — name, date of birth, etc.
Step 3:    Select race length (10km or 4.5km)
Step 4:.   Make sure "are you joining a team" is ticked and search for "Team Queensland Brain Institute (The University of Queensland)" to join our team (no team PIN required), and enter all other details
Step 5:    Fundraise for a charity that's close to your heart: search "The University of QLD (Queensland Brain Institute)" and then click "Proceed with your selected Charity"
Step 6:    Proceed to check out and make payment
Step 7:    Your fundraising page should have been automatically created and you will receive an email with a link to your fundraising page. Check the team Page (https://bridgetobrisbane.gofundraise.com.au/page/TeamUQ) to see if you are listed.
Step 8:    Start training!
How your support makes a difference
All funds raised will go towards helping our researchers solve two of the greatest challenges of modern science:
understanding brain function
preventing/treating disorders of the brain.
Our scientists work tirelessly towards developing new treatments for disorders that have a devastating impact on people's lives. These disorders include:
dementia
motor neurone disease (MND)
stroke
Parkinson's disease
depression
anxiety
schizophrenia
If you are unable to participate on the day, you can still support our team by making a donation.
 
Have questions?
If you have any questions, please don't hesitate to get in touch. 
About Bridge to Brisbane
All funds raised will help researchers at the Queensland Brain Institute to tackle some of the greatest need areas in health, such as ageing dementia, stroke, autism, depression and anxiety, motor neurone disease, schizophrenia and spinal cord injury. We welcome people to join the team and help us reach our target!
Venue
The 10km course will start from the bottom of the Gateway Bridge, Murarrie.