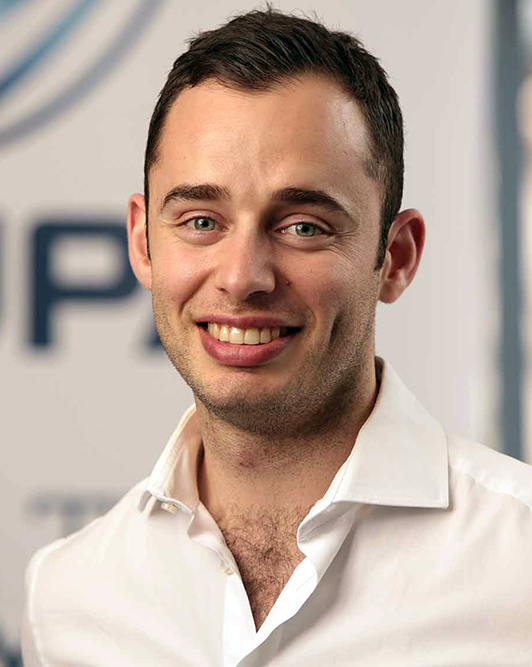 Like most Australians, sport has been a big part of Ross Xenos' life from an early age. His passion for working within high-performing teams reflects his drive as a competitive person. This drive has provided opportunities for Ross to turn that passion into a career, firstly through school and university sports, and now as CEO of the Rugby Union Players' Association (RUPA), the representative body for professional rugby union players in Australia.
"RUPA is the champion of Australia's professional rugby players, and we're here to collectively represent, promote and protect their interests," said Ross.
"Whilst the public focus can often be around player contracting and salary caps, our principle focus is and will continue to be on ensuring the ongoing health, safety and wellbeing of professional players."
Ross wants his involvement in QBI's concussion campaign to reflect that the topic of concussion is one that society and sport are still learning about, but that there is a long way to go in breaking the perception that playing on with a head injury is 'tough'.
"It's important to increase awareness in all sports, from grassroots up, to treat head injuries like any other muscular or tissue injury and ensure that players suspected of injury are given the best medical care and removed from play immediately so that they are not at risk of further harm," said Ross.
Feedback Ross has received from the rugby playing community has consistently been that concussion is not just a fleeting moment, but a genuine injury, affecting speed of thought and decision making.
Sport needs to continue to support concussion research
"Speaking as someone who is not a medical or science professional, I believe all sports need to ensure that best practice protocols, like the Head Injury Assessment (HIA), are in place and continue to evolve based on accurate, timely research. All sports need to continue to support further research like that taking place at QBI."
Ross firmly believes that concussion policy is not something that we can 'set and forget' and the current conversation in rugby about extending the mandatory rest period for players after a head injury is a really good example of this continuous improvement.
"It's vitally important to continue to raise understanding amongst the professional community, but the greatest challenge within the community and grassroots sports is to broaden awareness of mums and dads, coaches and managers and players from a young age as to the signs, symptoms and treatment of concussion."
The challenge is made harder because there is no clear and obvious test or indicator of concussion, which is what QBI's research is aiming to address.
"I feel managing concussion is about lowering the threshold for when players seek assistance and ensuring that those who don't feel 100% are never pressured to return to play."