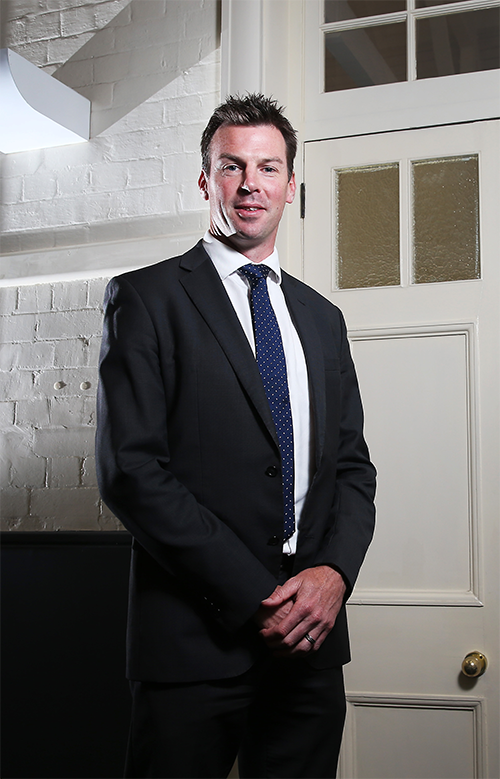 Former Australian Rules footballer Ian Prendergast has seen a big change in attitude to head injuries since he was playing professionally for the Carlton Football Club in the early 2000s. "Back in my day, there wasn't as much awareness around concussion," he says. "It was almost a badge of honour for players to continue playing after a serious knock."
Now, educating coaches and players about concussion is an integral part of his working life. After finishing his career as a player, Prendergast went on to represent the interests of elite footballers at state, national and international levels, first as a general manager for player relations at the AFL Players' Association (AFLPA) and now as Chief Executive Officer of the Rugby League Players' Association (RLPA).
During his time at the AFLPA, the association worked closely with the sporting code to push for a conservative approach to concussion management and Prendergast is taking a similar approach at the helm of the RLPA. "It's really our job to continue educating people about the respect they need to have for the measures that are being put in place," he says.
Another priority is limiting the number of incidents that go unnoticed or aren't properly assessed. "From a health and safety point of view, there's a huge amount of money generated from the performance of players, so equally there needs to be a huge amount of investment in protecting their safety on the field," Prendergast says.
Greater awareness of concussion but still more to do
These days, players are being forced to take concussion much more seriously than they once did. "Now, I think there's a greater acceptance of the need to report any symptoms that may be linked to concussion so that you can be properly assessed and removed from the game if necessary," Prendergast says, adding that there is more work to be done. "We still need to be able to assess in a more objective way the impact that concussion is having, both immediately after the incident, but also with respect to the recovery and treatment required to rehabilitate a player."
Prendergast believes that finding answers to the unknowns about concussion is crucial. "Research is key because knowledge is power," he says, "and the more information we discover, the better informed our approach can be."