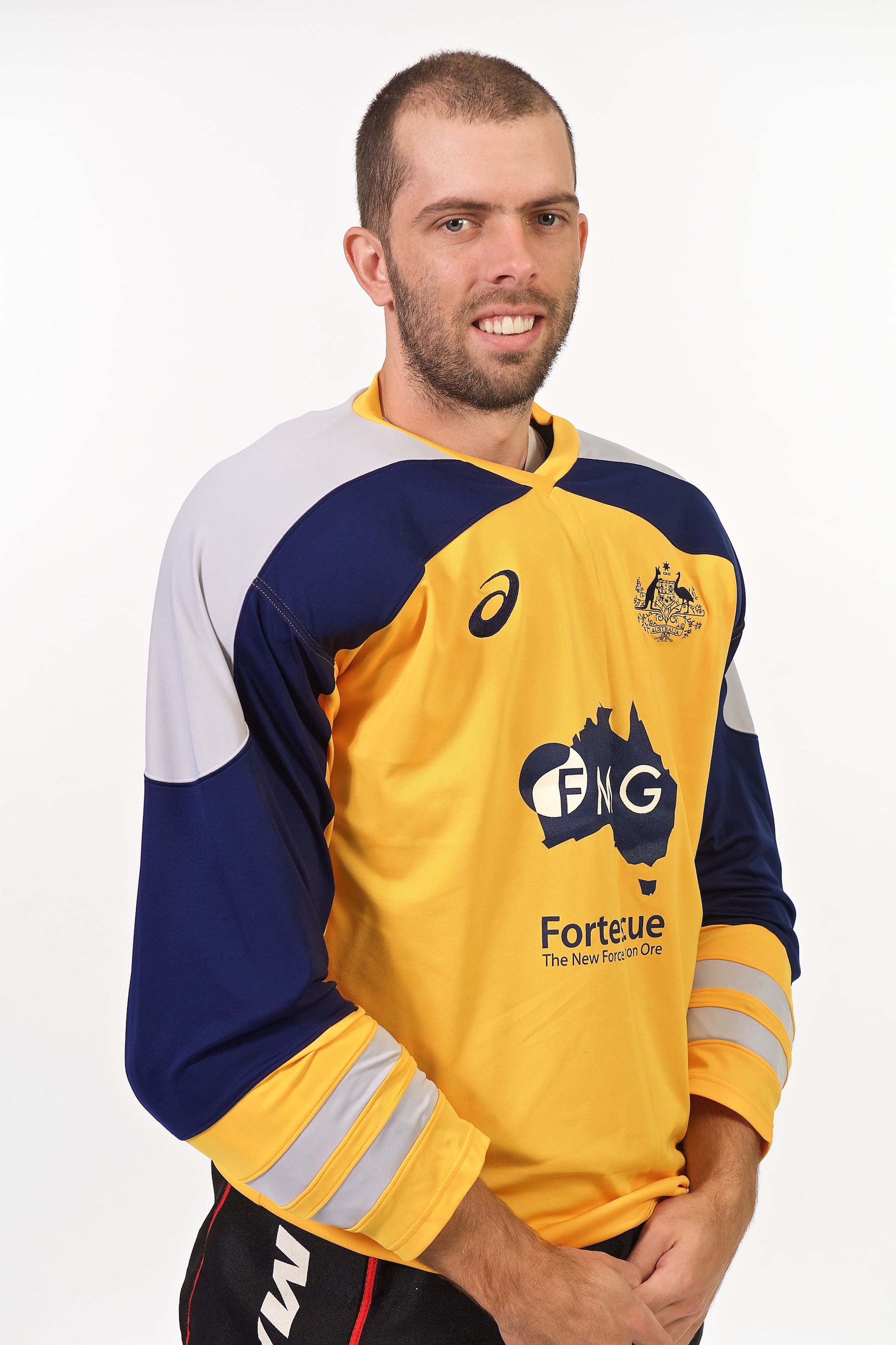 As Australia's undisputed number one hockey goalkeeper, Andrew Charter accidently stumbled across the sport after playing baseball and soccer as a child. If it weren't for his big sister, who was coaching an under 13 boys team at the time, calling on Andrew to fill in on the field one day, his talent for the game may have never been discovered.
Andrew has been keeping goals for Australia at a senior level since 2011 and is currently training for the 2016 Rio Olympics. He is both a sportsman and academic, having recently completed a mechanical engineering degree. He is now halfway through a Masters of Petroleum Engineering, while training and playing hockey for his country.
Andrew has always been an advocate for player safety in sport, which is what motivated him to become part of QBI's #nobrainnogame concussion campaign.
"During my engineering degree I did a study on facial protection for players in hockey and recommended further research into the possible effects of concussion and ways to mitigate these. When I was approached by Hockey Australia about QBI's campaign it was a logical choice for me to get involved," said Andrew.
As goalkeeper, Andrew is in a position of greatest risk in hockey due to the threat of significant head injury.
"Luckily, I have never experienced concussion but have seen numerous incidents involving team mates or opposition."
"From my studies, I have a basic understanding of both the short- and long-term effects of concussion but I am by no means an expert," said Andrew.
Knowledge gap around concussion
Andrew believes elite athletes in sports where head impacts are quite regular, such as AFL, NRL and ARU, are usually reasonably educated about concussion. By comparison, in sports where concussion is relatively rare, education is often quite limited or nonexistent.
"With the growing scrutiny on sports, like the NFL, lots of people are gaining insight simply through the media which is beneficial, even at least to get players to ask questions." 
During Andrew's Bachelor of Mechanical Engineering studies, he investigated facial and skull protection for players in what is known as 'penalty corners'. This study showed that the current protection was inadequate to suitably protect the skeletal structure of the face. After much consultation with the sports governing body, standards were changed within hockey to better protect the players.
"My research also identified a gap around concussion, as an area of concern, and the need for further examination, which I believe QBI is well positioned to undertake."
"In sport it's impossible to prevent every traumatic head injury but when it happens, make sure you see a medical professional and have it assessed."
"Don't try and act tough and shake it off; it simply isn't worth the risk."